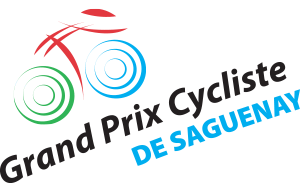 December 17, 2017 (Saguenay, Que.) – The 5th edition edition of the Grand Prix cycliste de Saguenay, a UCI 2.2 level men's race, has been cancelled as the G7 Summit being held in La Malbaie from June 7-9 next year is in direct conflict with the annual stage race scheduled to run June 7-10 reports Le Quotidien. Security and safety issues became a major concern as police support will not be possible including other municipal services making it too challenging to hold the race.
According to Steve Potvin, co-president of the GP de Saguenay with Sébastien Gagnon, they tried to swap dates with the Tour de Beauce that will run June 13-18 next year but it was not doable. "We contacted the organization of the Grand Prix de Beauce to see if we could interchange our dates, but it was impossible for them," Potvin told Le Quotidien. "We also looked to hold the race the week after Tour de Beauce, but it was too close to the road nationals. We considered other dates as well including May and August but the timing didn't work."
Gagnon added that their funding partners undertand and will remain on board. Even Grand Prix GM, Gaétan Larouche, will delay his retirement until after the 2019 event – read more here (in French).