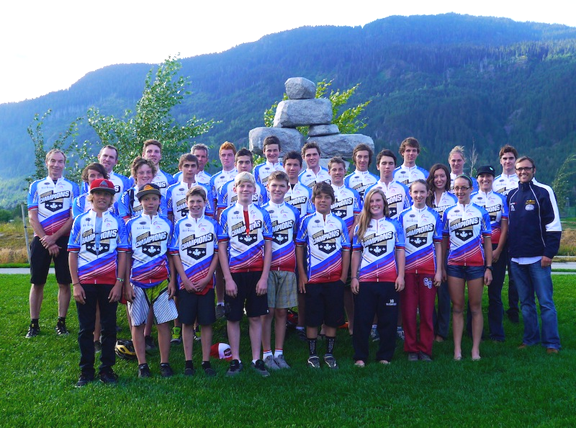 August 20, 2013 (Whistler, BC) – Here's the latest update from Day 1 at Cycling BC's Future Champions MTB Camp in Whistler. BIG THANKS to Jean Ann Berkenpas, Lauren Rosser, Mike Charuk, Brian Storey, Tony Routley and Tara Mowat for making this happen.
The goal of this camp is to work on the riding and skills that you need to help take you to the next level in cycling.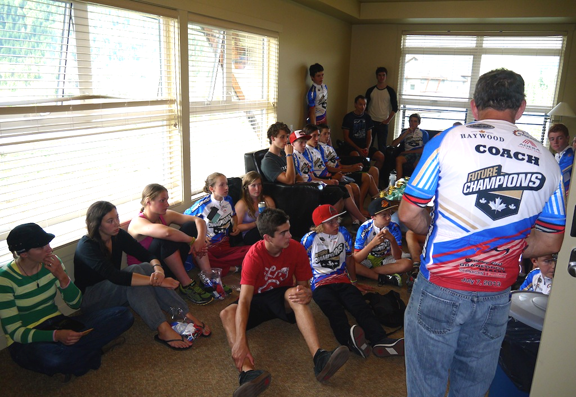 First good question of the day…Rocky Mountain Chocolate Factory medal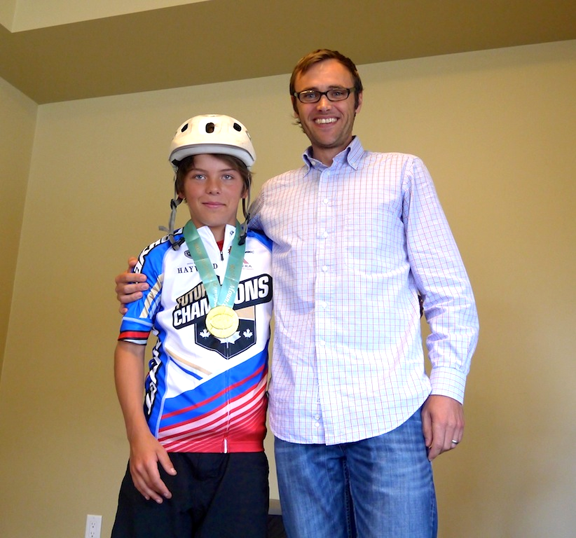 "What a great camp – wish we had camps like this all the time," one of the riders said "I would get better much faster…"
Thanks again to the sponsors that make these camps happen.
Tomorrow is more riding in the morning with talks in the afternoon with National Eliminator Champ, Jean Ann Berkenpas, and the coaches.