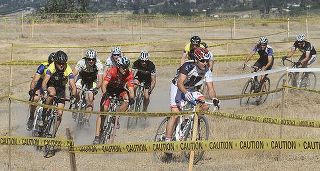 October 25, 2011 (Kamloops, BC) – Furious3, an epic mtb stage race series, has partnered with MTB XC World Champion Catharine Pendrel and the Interior Cross Series. What does this mean for racers of the Kamloops Cacti cross? A chance to win a free entry into one of the Furious3 races in Fernie, Whistler or Moab!
This entry can be used for you to race solo or to cover your portion of a team entry.
But you have to be in Kamloops October 30th for your chance to win this amazing deal. Pre-register HERE today.
For more info on Furious3 visit www.furious3.com