August 21, 2012 (Hamilton, ON) – A group of local citizens in Dundas is raising money to pay for a plaque that will commemorate Olympian Clara Hughes and the role a local steep climb there played in her sports career reports The Spectator.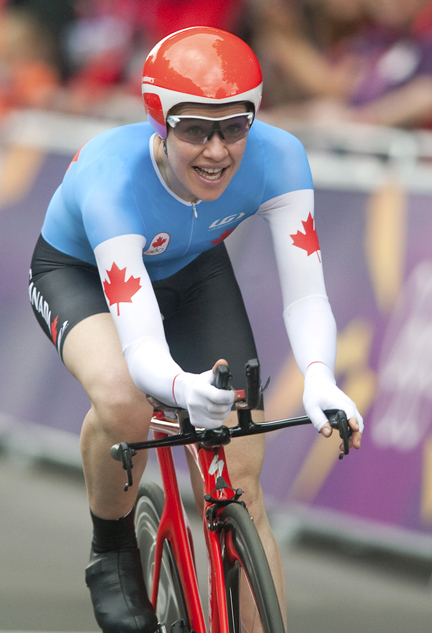 Hughes, the only athlete worldwide to have won multiple Olympic medals in both Summer and Winter Games, has distinguished herself in cycling and in speed skating. The legendary athlete lived in Dundas from 1991-1997 and attributes her regular climbs up Sydenham Hill, famouss in the region, as part of the training that netted her two bronze medals in cycling (RR and ITT) at the 1996 Atlanta Games. She eventually picked up a silver another two bronzes in speed skating.
Clare Crozier, president of the Dundas Museum and Archives, is a spokesperson for those trying to erect a plaque to Hughes and is calling the fund, "Clara's Climb." The group's goal is to raise $3,500 and over $530 has been collected to date. Dundas, formerly an independent town, is now part of Hamilton, ON.
Clara Hughes' Olympic medals:
Cycling:
– Atlanta 1996 – bronze (ITT)    bronze (RR)
Speed skating:
– Salt Lake City 2002 – bronze (5,000m)
– Turin 2006 – gold (5,000m); silver (team pursuit)
– Vancouver 2010 – bronze (5,000m)
Read more here.