September 12, 2011 (Paris, France) – French legend Jeannie Longo now faces disciplinary action from the French Cycling Federation (FFC) resulting from failing to properly indicate her whereabouts reports the French daily l'Equipe. But there have been no failed drug tests.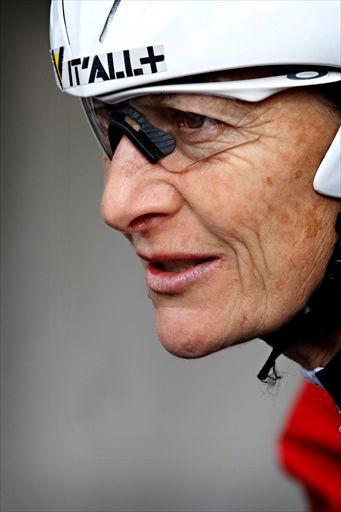 On three occasions in the past 18 months, Longo was not where she was supposed to be when authorities turned up for an unannounced doping test. Two of these occasions happened in France and the third offence happened in the U.S.A. where Longo was not at her hotel when testers from the U.S. Anti-doping Agency (USADA) showed up.
Because of these three infractions, the French anti-doping agency (AFLD) has now referred the matter to the FFC which will call Longo to explain herself. The penalty for such an offence can vary from a 3-month ban to two years. Her participation as part of the French team at the Road World Championships in Copenhagen this September is now in doubt.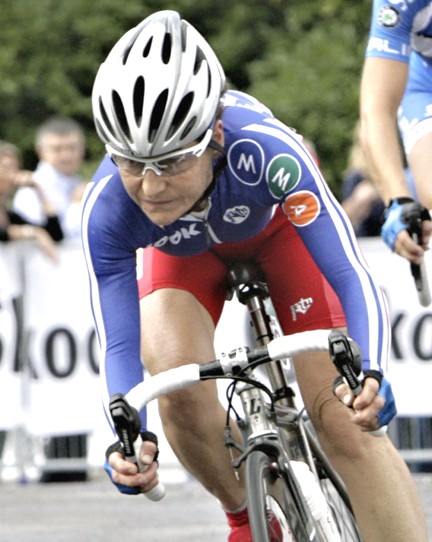 Longo, who turns 53 (no, that's not a misprint!) in November, is both an accomplished road and track cyclist and has competed in all seven Olympic Games since women's cycling became an event there in 1984 according to Wikipedia. She won Olympic gold and silver in 1996, silver in 1992 and bronze in 2000.
Among her numerous other accolades, Longo is the 2011 French ITT champion, one of 59 national championship titles she has held in her native country. Longo was also a world champion 13 times and in 2000 set the world hour record (45.094 km/h). The Wikipedia entry does not mention any previous doping controversies.