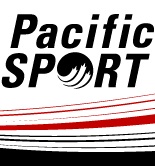 October 19, 2015 (Kamloops, BC) – This FREE 1-day conference for Athletes, Coaches and Parents is designed to provide an introduction to Sport Performance Programs through workshops in Strength & Conditioning, Nutrition and Mental Training, from expert presenters in all areas. 2004 & 2008 Olympian and 2007 World Silver Medalist in the 800m, Gary Reed, will keynote the event.
This event fits well into the Coaching Association of Canada's (CAC) maintenance of certification policy. NCCP Professional Development points will also be awarded to coaches who attend.
For more information about the conference, visit our website www.pacificsportinteriorbc.com
Space is limited! Registration deadline is October 23rd, RSVP to ebarrett@pacificsport.com.
Pathways to Sport Excellence Conference
Event Date: Nov. 7, 2015
Time: 8:30am
Location: Tournament Capital Centre, Kamloops
910 McGill Road
Kamloops, BC V2C 6N6
Canada