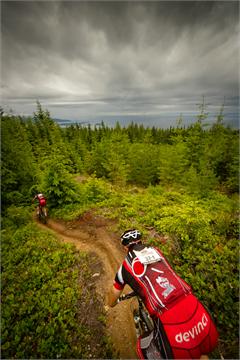 November 02, 2011 – We have a limited number of FREE calendars with awesome single track photos taken on past BC Bike Race days to give away. We think you should have one for your fridge, just like we do! Now you'll have a place to write down all those training rides, trips and rest days!
If you would like a free BCBR calendar, send your complete mailing address to karen@bcbikerace.com.
If you are a 2011 participant, you will automatically be receiving one with your finisher picture, so no need to contact us unless your address changed in the last year.
Calendars will be sent early December
XTR Wheel Set Contest
Winner of the XTR Wheel Set is……………. Congratulations to Mike Russell of Campbell River, Enjoy your new wheels. Let us know how they work out for you!
For additional information, visit: www.bcbikerace.com