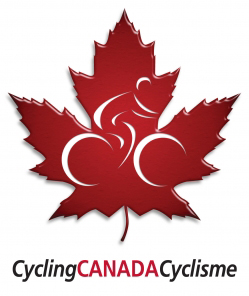 March 31, 2014 (Ottawa, ON) – Canada competed on the weekend at the 2014 UCI Mountain Bike Pan-American Championships, and fared well winning four medals, one in each of the categories with Canadian representation.
Raphael Gagné of Québec, QC rode to the bronze medal in the Men Elite race, crossing the finish line with a time of 1:45:12, just ahead of countrymen and reigning Canadian Champion Derek Zandstra of Trenton, ON, who took fourth place.
"I came here to defend my second place from last year, but my goal was for a Top 5. I gave all I had today, so I am pleased with third. I had logisitical problems in my travels, but thanks to the support from the national team program and the will do to well, I am very happy to have persevered and make it here to these Championships," said Gagné, after his medal performance.
In the men's espoirs (U23) race, Antoine Caron of Stoneham, QC stepped up to the challenge and finished third, grabbing the bronze medal after racing for 1:31:15. Caron was involved in a tight race for the silver medal, finishing just six seconds behind the silver medallist.
"The race went better than planed given my left scaphoid injury (wrist). The heat made the race very tough, but I was able to stay hydrated and my pacing strategy paid off at the end… On last lap, I was really close to the Brazilian rider to finish second, but he still had some legs in him," said Caron.
In the Elite Women's category, Mikaela Kofman of Toronto, ON was also riding with the hopes to medal at these championships after stepping on the podium last season. In hot conditions, she managed to ride to the silver medal, posting a time of 1:45:09.
"It was definitely a hard, hot and long race. I went off the start knowing that I had to race smart, hoping that some riders would fade. Mary [McConneloug, USA] went off and I thought she could hold the lead, but she faded. With two laps to go, I was feeling good and was able to distance Mary. Danielle [Campuzano, MEX] was strong today!"
Frédérique Trudel of Breakeyville, QC, the 2013 U23 Canadian Champion, was also a contender for a medal at this event, and did not disappoint. The young rider started with a fast pace, but couldn't hang on and took the third place, winning the bronze medal. "This was a tough first race of the season for me. I started out strong and faded in the last two laps," commented Trudel. "It was getting hot out there and I should have drank a little bit more. Overall, I'm happy with my result!"
The 2014 UCI Mountain Bike World Cup tour starts on April 10th with cross-country and downhill races in Pietermaritzburg, South Africa. The worldwide tour will make nine stops before the 2014 UCI World Championships in Hafjell, Norway, the final event of the year. Canada will host one event on the 2014 UCI World Cup Tour, hosted in Mont-Sainte-Anne, QC, from July 31st to August 3rd.
Results – 2014 UCI Mountaiin Bike Pan-American Championships
Men Elite
1. Stephen Ettinger (USA) 1:44:08
2. Fabio Hernando Castaneda Monsalve (Col) 1:45:08
3. Raphael Gagne (Can) 1:45:12
4. Derek Zandstra (Can) 1:45:32
5. Spencer Paxson (USA) 1:47:04
Women Elite
1. Daniela Campuzano (Mex) 1:44:31
2. Mikaela Kofman (Can) 1:45:09
3. Mary Mcconneloug (USA) 1:45:49
4. Erin Huck (USA) 1:46:18
5. Agustina Maria Apaza (Arg) 1:47:43
Men U23
1. Jhonnatan Botero Villegas (Col) 1:30:21
2. Luiz Cocuzzi (Bra) 1:31:09
3. Antoine Caron (Can) 1:31:15
4. Andrey Fonseca (Crc) 1:32:11
5. Miguel Londono Naranjo (Col) 1:33:05
Women U23
1. Ines Carolina Gutierrez (Arg) 1:33:14
2. Xiomara Guerrero (Col) 1:34:09
3. Frederique Trudel (Can) 1:34:27
4. Florencia Espineira (Chi) 1:34:32
5. Laura Bietola (Can) 1:36:03