August 28, 2015 (Toronto, ON) – Matt Hansen, from Toronto, a retired road cyclist notably with Jet Fuel Coffee (1999-2005), has written a feature film, Zoom, that will have its world premiere at the 2015 Toronto International Film Festival (TIFF). The 96-minute film, directed by Pedro Morelli, is listed as a Brazilian-Canadian production. Pedal understands that it has both English and Portuguese soundtracks.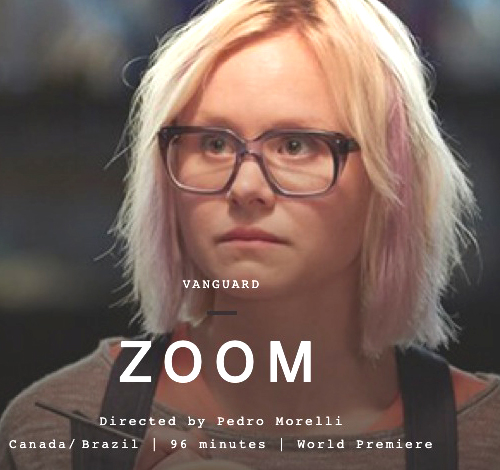 A description of the film reads: "Animated and live-action worlds intersect as a filmmaker, a comic-book artist and a novelist tell each others' stories, in this Canadian-Brazilian co-production starring Gael García Bernal, Mariana Ximenes, Alison Pill and Don McKellar."
Gael García Bernal played the role of Che Guevara in The Motorcycle Diaries (2004); other actors include Tyler Labine, Jennifer Irwin, and Jason Priestley.
Apart from his pro cycling career, Hansen, now 38, also worked as a journalist, notably writing for Pedal Magazine and Cycling News. He was the first to interview Canadian road cyclist, Genevieve Jeanson, after she announced her retirement in the face of doping allegations. Hansen also made a name for himself with comics, including a comic book about the now-defunct BC road team, Symmetrics Pro Cycling.
Zoom opens on Tuesday, September 15, at 10:15 PM in the Scotiabank Theatre; a second showing is at 9:45 PM on Wednesday.
The Toronto International Film Festival is a publicly-attended film festival held each September in Toronto and dating back to 1976. In 1998, Variety magazine acknowledged that TIFF "…is second only to Cannes in terms of high-profile pics, stars and market activity" as cited on Wikipedia.
More information here.