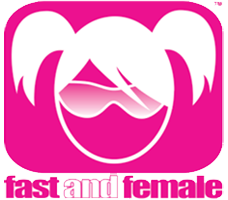 November 11, 2013 (Boisbriand, QC) – Fast and Female welcomes girls aged 9-19 years old and all athletics abilities to join us for an afternoon of athletic inspiration and fun at the brand new gym PowerWatts North.
Who will be there ?
– Jessica Zelinka, 2-time Olympian (2008, 2012) in track and field. At the London Games, she placed 7th in both heptathlon and 100m hurdles
– Joëlle Numainville, 2012 Canadian Olympian in road bike
– Maghalie Rochette, best Canadian performance at U23 World Champs in MTB bike and member of LUNA team for 2014 season
– Joëlle Bekhazi, National Team Water Polo player and silver medalist at FINA World Championship in Water Polo in 2008
– Maria Halavrezos, bronze medalist at the last Canoë-Kayak U23 World Championship in C2 500M
– Andréanne Pichette, MTB National team member
– Andréane Lanthier- Nadeau, MTB athlete, Competed in the last 3 MTB World Championship
– Laurence Harvey, MTB athelte, Summer Canada Games medalist, daughter of Olympian Pierrre Harvey and sister of Alex
Participation includes a Karbon Fast and Female T-Shirt (value of 30 $), guided yoga, Powerwatts activities, inspiration segment and healthy snack ! The first 30 girls enrolled will receive a gift from Oakley Active ( 2 pairs of socks and an Oakley headband)
Saturday November 23rd at the PowerWatts Nord gym from 1pm to 4pm.
Cost: $20 in advance or $25 at the door (cash & cheque only if purchased at the door – NO credit or debit please)
What to bring? Participants should wear confortable athletic and bring a water bottle. We await lots of pink!!
What is Fast and Female? Fast and Female is a not-for-profit society started in 2005 by Chandra Crawford, the 2006 Olympic gold medalist in cross-country skiing. The organization's mission is to support, motivate, inspire, and empower girls to stick to sports and the healthy lifestyle. Fast and Female fulfills its mission of "Empowerment Through Sport" by hosting fun-filled, non-competitive initiatives all across North-America aimed at exposing young female athletes to inspiring female Olympians and elite level athletes. The young girls who attend Fast and Female events today will lead it in the future, may it be as athletes, coaches, volunteers, parents, and community leaders. For more information about Fast and Female.
Registration online here.
For more information about Fast and Female, please visit here.