January 01, 2016 – The LUNA Pro Team is pleased to announce the signing of Italian Olympian cyclist Eva Lechner.  The multi-time Italian national champion will race cross-country (XC), road and cyclocross for the American based squad starting in 2016.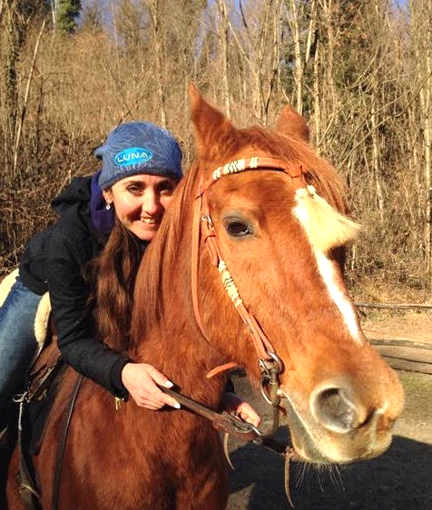 Lechner won the 2013 world championship (XC team relay), the silver medal at 2014 cyclocross worlds and the first round of the 2015 UCI cyclocross world cup, taking the series lead.
In addition to Eva, LUNA is adding a junior racer to the mix, 17 year-old American Cat 1 XC champ Haley Batten from Park City, UT.
Returning to the team in blue will be these familiar faces:
– Catharine Pendrel  (CAN)
– Katerina Nash  (CZE)
– Georgia Gould  (USA)
– Maghalie Rochette  (CAN)
– Andrea Waldis  (SUI)
– Hannah Rae Finchamp  (USA)
Rolling into the 2016 season, LUNA also is proud to celebrate ten very successful years of partnership with Orbea bicycles. Orbea has committed to supporting the all-women's program until 2020. Gracias Orbea!
For more information please visit here or Like us on FRB here.