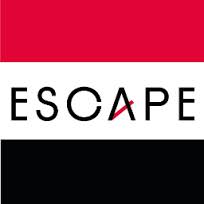 February 03, 2016 (Vancouver, BC) – Escape Velocity cycling club is hiring a coach for their Learn to Race program. Applications will be accepted until the position has been filled.
The Learn to Race (LTR) coach will be responsible for the delivery and administration of the Escape Velocity LTR program. The LTR coach will also be an assistant coach in the DEVO youth development program. In their assistant coach capacity, the LTR coach will assist in leading DEVO practices, and will be coach at race events.
The LTR program is designed to be run in conjunction with the Spring Series road races (RR) and time trial (TT) events, as well as during the World Tuesday Night Championship criterium events. Participants must complete the LTR race clinics which consist of two sessions held on two consecutive Sundays during the Spring Series RR events or on consecutive Tuesday nights during the crit series. The first session is a 2-hour skills clinic, where riders learn the basics of road racing. The second session will begin with a short review of the basics of racing, finishing with a practice race on the course in a controlled, no-drop environment.
For details, see the full job description on Escape Velocity's site here. To apply, email Andrew Pinfold: devo-director@escapevelocity.bc.ca.