August 26, 2014 (Calgary, AB) – Epic Outdoor Events, organizers of Gran Fondo Canmore, are very excited to announce an upcoming consumer bicycle trade show, The Calgary Bike Show, to be held in Calgary, AB on March 28-29, 2015.  The show will be held in the Big Four building at Stampede Park.
"We have 30,000 square feet available of which more than 50% could be used for booths," said Peter Hockenhull of Epic Outdoor Events. "Potentially, we have room for 160 booths of 100 square feet each, but some of the bigger exhibitors will probably book multiple booths. We're expecting to serve Calgary, the surrounding area, and southern Alberta."
Why Calgary? There are over 500,000 adults who own a bicycle in Calgary. Over 400,000 of those say they ride their bicycles regularly. Calgary has almost 1,000 kilometres of designated bike routes within the city limits. What's more, all of these numbers are on the rise. Calgary has a vibrant cycling community made up of many cycling disciplines, including commuting, road, mountain, BMX, cyclocross, and downhill. As a result of the city's close proximity to the Rocky Mountains, the surrounding communities are also very popular for cycling.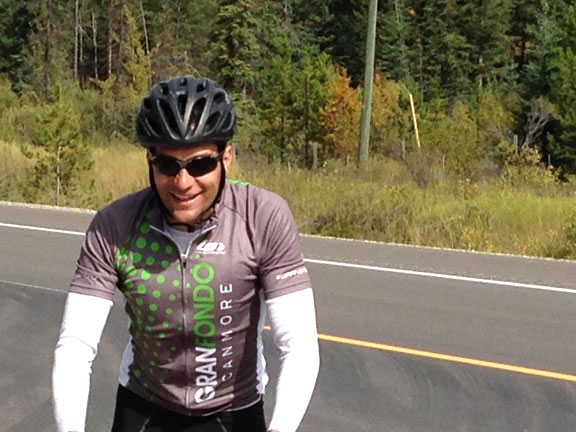 Epic Outdoor Events is anticipating a huge turnout, stating Calgary is ready for its very own show, considering the area's dynamic cycling culture.
"Calgary has been experiencing a boom in its cycling industry and cycling culture. It was a very car-centric city, but now we have 1,000 km of cycling trails," says the new show organizer. "And nearby Canmore has been a Mecca for mountain biking for a long-time. The Tour of Alberta has also been a huge deal for cycling in Alberta. It shines a spotlight on the sport. Also, based on Calgary's strong economy, the time is right for this show."
According to Hockenhull, attendance at his Canmore Gran Fondo hit 450 riders in its second year. "For 2015, we will have an attendance cap of 500 riders, that means the 2014 event was almost sold-out," Hockenhull explains. "We chose Canmore because my event co-director Sacha lives there. He and I grew up in Calgary and the Bow Valley, and we're very passionate about the area and cycling. We felt that Canmore was a perfect fit and have been very well supported by the Town of Canmore. We're looking forward to working with them for years to come."
The new Calgary Bike Show will also include retail sales on the showroom floor and entry will be free.
Exhibitor space is on sale now via the event website.
Please check out www.calgarybikeshow.com for more information.