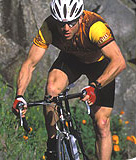 September 26, 2011 – Enduro Sport's Second Annual Tri Gear & Bike Swap is Saturday, October 8, 2011 at Leaside Memorial Gardens! Buying or selling, this is the sale to be at for bikes and tri gear this fall! Got something to sell? Register your items for sale from bikes to wetsuits to shoes and clothing. Anything for swim, bike or run is fair game!
Looking to buy? Come and check out the selection of tri gear and bikes with the convenience of one-stop shopping and payment and safety check handled by Enduro Sport. Free admission and free parking!
For more info visit HERE.