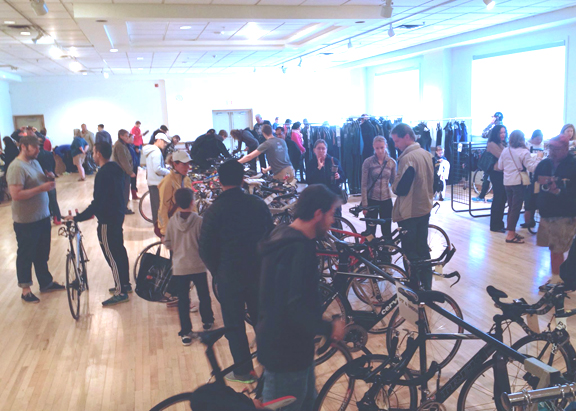 September 24, 2015 (Toronto, ON) – GET YOUR GEAR READY! Our Tri Gear & Bike Swap is coming up on Saturday, October 3, at 9am. Seller drop off is now open at both the Leaside and Outlet locations. Turn your gear into cash or get 100% of the selling price on an Enduro Sport Gift Card! Check out the event page
here
for more details.
If you're in the market for a bike or some new gear, mark your calendar: Saturday, October 3. Be there at 9am and expect a line up. This is a great opportunity to shop used gear with the help of Enduro Sport staff. We will have bikes, parts, wheels, wetsuits, trainers and everything in between. Don't miss it! Location: Leaside Memorial Gardens: 1073 Millwood Road, Toronto, ON
Crazy ITU crash. Aussie pro Ryan Bailie shows the risks of racing out front (or spectating on a "hot" corner). He was fine and got back on his bike to finish this test event for the Rio Olympic triathlon.
The Athletic Mom-to-Be author Jennifer Faraone is hosting a Trail Running Retreat. Treat yourself to a weekend filled with relaxation (combined with a bit of sweat), reflection of the season past and improvement for next season in the company of others who share a passion for the trails. Whether you are new to the trails, or looking to further improve your skills, this retreat has something for you.