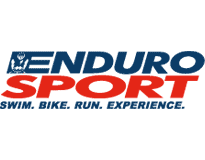 February 19, 2014 – There are still a few days left to drop off your gear, but we've already got a mountain of items ready for Saturday. Check out our Facebook Gear Swap photo album, which contains many of the items that will be for sale. We've got plenty of bikes, wheels, desirable components, shoes, trainers, wetsuits and more!
Phase One ends Friday when we stop accepting items for the Gear Swap. You can read more about seller options on our Gear Swap web page. We'll help you price your gear and, new this year, we have a Guaranteed Sale option (consult the Bicycle Blue Book website for a starting estimate of value).
Phase Two, the shopping event on Saturday morning Feb. 22nd from 9AM to 1PM, will be fast and furious because the bargains will be great. Enduro Sport staff will help you make the right choice of bike, wetsuit, wheels or anything else. Get there early and expect a line up when we open at 9:00 AM on Saturday, Feb. 22nd at the Leaside Memorial Arena's William Lea Room.
Limited Offer: Cervelo's New P2 with Dura-Ace
Enduro Sport is now offering the new Cervelo P2 in a custom super-value Dura-Ace configuration! For just $3,099 you'll get a component upgrade that includes the 3T Aura Pro carbon basebar and aerobars and Dura-Ace derailleurs. We have all frame sizes too!
The new Cervelo P2 sells for $2,799 in the stock Shimano 105 configuration.
The new P2 frame is identical to the new P3 and both take their design inspiration from Cervelo's P5 superbike.
Work for Enduro Sport
We are always looking for great Salespeople and experienced Mechanics. Currently we have particular opportunities for a Web and Outlet Store Manager, Bike Sales and Fitting Lead, and Assistant Manager and Softgoods Buyer. For more information click here, and email jobs@endurosport.com to follow up.