August 18, 2016 – The National Capital Region Cycling Bursary has awarded adopted Ottawa-area cyclist Ellen Watters $1,000 to help support her first-ever trip to race in Europe with the Canadian National Team. Watters was selected to the women's development project thanks to her strong performances earlier in the year. However, each athlete had to contribute $1,500 towards the cost of the trip, so the bursary stepped in to help Ellen out.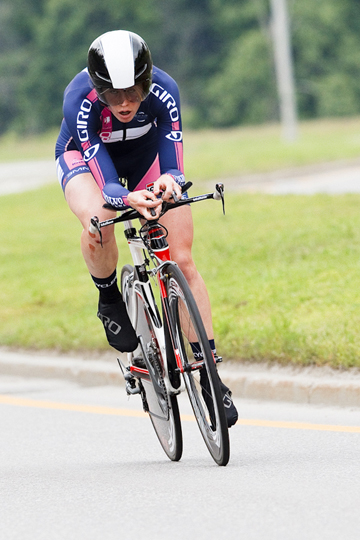 This is the first time the bursary has awarded funding to an athlete mid-season; as we continue to build the bursary through fundraising, we hope to make more such awards in the future.
Below is a short report from Ellen about her trip so far:
First off, I would like to thank the committee for giving me the financial support to pursue my passion of cycling and race in Belgium!
I had an unfortunate start to the three weeks here in the first criterium. A tight corner saw me crash and hit my head. Over the next week I took the rest needed to recover from a slight concussion and started back racing the next Monday (Aug. 8) at my first kermesse.
Tuesday we raced a kermesse just outside of Bruges through some narrow roads. We were able to be quite active and I had the chance to be aggressive and chased the break for a lap and a half, only to be caught in the last lap.
I start racing again tomorrow, Saturday (Aug. 13), and Sunday (Aug. 14) and finish off with two more on Tuesday and Thursday.
The experience so far has been second-to-none. Unfortunately I had to miss the first week of racing, also missing out on the UCI race. I did take the opportunity to ride in the caravan car and we were second in line meaning I watched Thalita de Jong flat and then use her team car to get her back in the race. I definitely learned lots from behind the windshield.
I'm really enjoying the aggressive nature of racing and can certainly see myself racing her again next year! I've learned more about how important positioning is not just to be ready for attacks when they happen, but to be aware of wind direction and staying sheltered!
The next four races are going to be a lot of fun, hard work and will help me gain more confidence on the bike! I can't wait!
Thank you again,
Ellen Watters