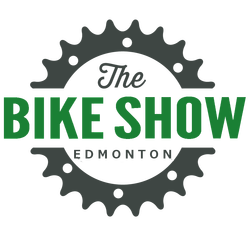 October 02, 2015 (Calgary, AB) – Edmonton will see the inaugural edition of a consumer bicycle show on the weekend of Feb. 27-28, 2016. The event is being organized by Peter Hockenhull of Epic Outdoor Events, the man behind the Calgary Bicycle Show launched in March, 2015.
Pedal
caught up with Hockenhull to find out what he's planning for the upcoming show in Alberta's capital city.
Before we talk about Edmonton, tell us about your Calgary Bike Show scheduled for Mar. 12-13, 2016.
Peter Hockenhull: We're very happy with how the 2015 show turned out and we had unanimously positive feedback from our 2015 exhibitors. That being said, we really view it as a great start, because we know that the cycling community in Calgary can support more exhibitors and attendees – interview w/Hockenhull at 2015 Calgary Show here.
What will be different in Calgary in 2016? Will anything change in terms of exhibitors?
PH: There are some changes planned for 2016. We have a few more local shops involved, and we've added a speaking area to the floor plan, which will allow us to have speakers on a number of different topics like sports nutrition, bike commuting, etc.
How do you plan or hope to grow the Calgary show both in attendance and exhibitor space?
PH: We're expecting growth on the attendance side with a larger marketing budget, plus great word of mouth from 2015. On the exhibitor side, the growth has been coming fast. I think there were some people who wanted us to get our first show under our belt and see how it went before committing their resources to it.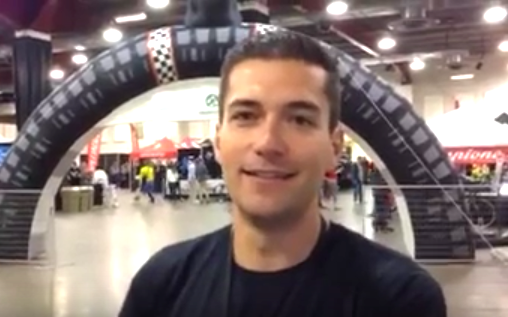 What sparked your decision to expand to Edmonton and how do anticipate the two shows working together?
PH: The idea for an Edmonton show really just comes from meeting a demand. Edmonton has a really great cycling community. After the Calgary show, we had a few retailers in Edmonton reach out to us and see if we'd do a show there, plus a lot of the brand reps are responsible for both cities, so we had already created some of those relationships.
How has the Tour of Alberta had an impact on cycling in Alberta?
PH: From our perspective, it's definitely had an impact, particularly in the road cycling community. More and more people are viewing road cycling as a sport to get into.
Describe the Edmonton venue at the Butterdome – square feet for the show, amenities etc.
PH: The Butterdome is great venue for this event — it's big (we'll have about 35,000 square feet for the Bike Show) and it's perfectly located within the city on the University of Alberta campus.
How will the Edmonton show be different or similar to Calgary?
PH: The Edmonton show will be very similar to the Calgary show, in that we'll have some interactive components to the show – it won't be just rows of booths.
Tell us your view of cycling in Edmonton i.e. shops, clubs, rides that factored into your decision to hold a show there.
PH: After just a few short conversations with shops and clubs in Edmonton, it was clear that the enthusiasm was there to make this show work.
Is there a discount for exhibitors when booking both shows – and are the benefits similar/different between the two cities i.e. one is more racing oriented?
PH: Discounts are available for exhibitors booking multiple booths or booking at both the Calgary and Edmonton shows. We haven't really found that there is much of a difference between the two cities in terms of what type of cycling they like to do.
Good luck with both shows. What is the best way for exhibitors to contact you?
PH: Thank you. Exhibitors can reach us at calgarybikeshow@gmail.com and edmontonbikeshow@gmail.com, or 403-874-4611. We'd love to hear from you!
Pedal report on 2015 Calgary Show here.