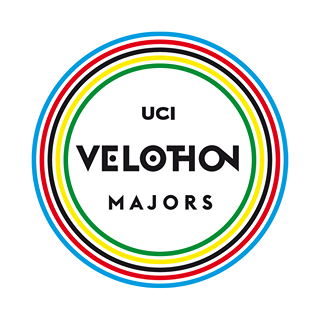 April 15, 2016 (Edmonton, AB) – Velothon Edmonton, the newest addition to the International Cycling Union's (UCI) Velothon Majors, was unveiled today in a press conference by the Alberta Peloton Association, in conjunction with the Tour of Alberta presented by ATB Financial and the City of Edmonton. A unique, mass participation event hosted in "cycle iconic cities worldwide", as described by the UCI, Velothon Edmonton will be hosted on September 5, 2016 in Alberta's capital city, and four-year host of the UCI 2.1 Tour of Alberta professional cycling race.
"What an exciting opportunity for Edmontonians. The UCI Velothon Majors will add to what promises to be an exhilarating sports weekend in Edmonton," said Edmonton Mayor Don Iveson. "Hosting world-calibre sporting events such as this injects tourism dollars into our local economy, increases the vibrancy of our city, and adds to our reputation as a premier sports tourism destination."
The UCI Velothon Majors aims to create premier urban cycling events in major cities around the globe enabling fans of the sport to have a true "feel-like-a-pro" experience. Velothon Edmonton participants have the option to ride a shorter route of 50 to 60 kilometres or a longer 100 to 120 kilometre version of the course; additionally, families and youth will again have the opportunity to participate in the the fourth annual public ride to raise funds for Child, Adolescent and Family Mental Health at the ATB Financial Family Ride supporting CASA. Starting and finishing in the same site as the professionals, Velothon Edmonton participants then have the opportunity to watch the professional cyclists compete on a portion of the very course they cycled a mere few hours prior during the Tour of Alberta presented by ATB Financial's Stage 5.
"We are delighted to have the possibility to add with Edmonton another spectacular city to the Velothon Majors," said Christian Toetzke, Chief Development Officer and Head of Cycling, IRONMAN and organizing partner of the UCI Velothon Majors . "The launch of the Velothon Edmonton in 2016 expands the Velothon Majors to a new continent and substantiates the global approach. Our cooperation with the Tour of Alberta – Canada's Largest Professional Cycling Race & Festival – will deliver an unmatched experience for athletes, road cycling enthusiasts and fans alike.
The UCI Velothon Majors in other host-cities with well-established events have welcomed thousands of participants and have experienced a remarkable economic impact in their region.
Other 2016 host cities in the calendar include Wales on May 21 and 22, Berlin on June 18 and 19 and Stockholm on September 10 and 12. All events in the Velothon Majors series are promoted by the UCI internationally; Edmonton will be showcased world-wide and can anticipate welcoming cyclists and visitors from around the globe to ride the Capital City's streets.
Additional details on the Velothon Edmonton and the ATB Financial Family Ride supporting CASA will be announced shortly.