July 11, 2011 (Penticton, BC) – The inaugural Valley First Granfondo Axel Merckx Okanagan is officially in the record books, and more than 2,000 cyclists enjoyed bright, sunny skies and clear roads through the beautiful South Okanagan.
The ride started at 7 a.m. in Penticton, B.C. and journeyed through the towns of Summerland, Okanagan Falls, Oliver and Kaleden before returning to the Penticton Trade and Convention Centre and the sounds of roaring crowds.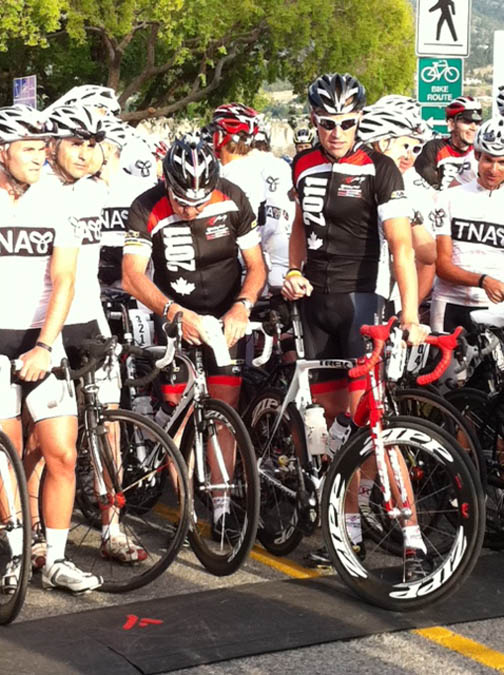 With more cyclists still rolling into Penticton as of this release, hundreds of spandex-clad riders have stuck around the finish-line/celebration area to soak in the sun, enjoy the entertainment and cheer on the final riders.
While the event was promoted as mass participation fun ride, there's always someone who crosses the finish line first. In the Granfondo category, 2011 CanadianNational Road Racing and Time Trial Champion, Svein Tuft, rode away from the masses over the 160 km distance in a time of 3 hours and 57 minutes (average of 40.5 km/h).
Others of note include Axel Merckx in 4 hours and 12 minutes, and former Vancouver Canuck, Trevor Linden, completed the course in 4 hours and 18 minutes.
In the Mediofondo category, Carolyn Russell of Vancouver, B.C. surged near the end for a 2 hour and 36 minute finish. Eddy Merckx and Jodi Merckx (Axel's wife) finished together in 2 hours and 48 minutes, while Iron Chef Rob Feenie completed the 92 km route in 2 hours and 49 minutes.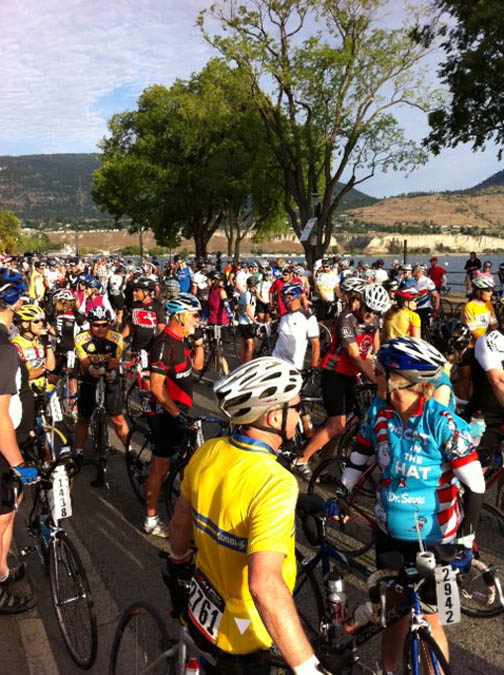 The organizers would like to thank title sponsor, Valley First, as well as all of the partners of the 2011 Valley First Granfondo Axel Merckx Okanagan. An additional thanks to The City of Penticton and the towns of Summerland, Okanagan Falls, Oliver and Kaleden.