April 30, 2016 (Fayetteville Arkansas) – Fayetteville Arkansas is maybe the last place you think of when identifying world class pro road cycling. The Joe Martin Stage Race has been slowly changing these perceptions for decades now and perhaps after the barn burner version of 2016, Fayetteville will rightly take its place along other places like Redlands and Philadelphia in domestic cycling's marquee events.
2015's race for us was pretty unkind, punctuated by broken bones for Nigel Ellsay and dubious officiating towards Ryan. This year we were coming off an extreme high with a win in Redlands and with Ryan flying in to replace Matteo, we'd be still armed with serious candidates for stage and overall success. Alex decided he needed one more week to recover from concussion symptoms suffered in San Dimas, so the Silber team would take to the start down one man with 7 motivated and on form riders.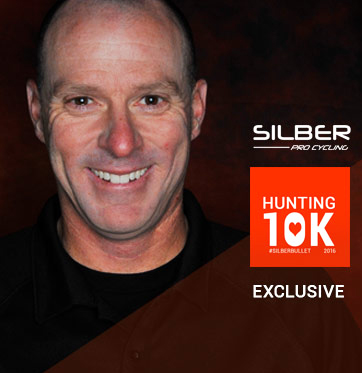 Stage one sported a fresh new time trial course, climbing up the East face of Devil's Den State Park. Although shorter then the adjacent West side, it started very steep and twisted up 8 switchbacks to finish 3 miles later. The course also had a brief descent and decision to use road or TT bike remained debated as in previous years.
Nigel had a good ride in this stage last year and with his incredible performances supporting Matteo in Redlands, I was confident he would challenge for the win. Indeed he blistered the course to place second behind former World Tour rider and our Redlands nemesis: Acevedo of the talented Jamis team. Ben, Ryan, Kris and Mike would also finish top 30 to give us options in what was sure to be another JMSR decided on time bonuses.
Stage two is a long road race looping south of town. The run-in to the finish is fairly straightforward on a wide highway for the last 75km but upon entering Fayetteville this all abruptly changes. The last km can only be described as technical and frantic with two tight turns funneling the peloton. A couple of short climbs and a dive down to the last corner which needs to be taken with speed as the last 400m climbs up Dickson Street amongst the city's trendy bars and restaurants to the finish line. Our biggest challenge was to keep Nigel up front as this finish is renown for its splits. We also wanted to give our other wonder kid, Ben, a shot at a sprint that suits his punchy style.
We knew Jamis would not want to control the stage in traditional ways and were keen to outmaneuver them during the day. Constant attacks rained on the peloton in the opening hour and once the dust settled, a break of 23 forged ahead. All teams were represented and Jamis had 2 good riders up front including stage favorite Haedo. Silber had Nicolas Masbourian up there but lacking a teammate it became clear that Jamis (and the other teams) had snookered us. Silber went to the front and with the help of the Canyon Cycles team out of Salt Lake City, we'd spend the next two hours welding the race back together. The break did manage to stay away but only just with Haedo taking the stage with the Silber led sprint unfolding only seconds behind. Ben and Nigel would both finish top 10 and importantly keep our places in GC.
Stage 3 and the tactics were virtually unchanged. We were taught a lesson the day before by the Jamis team and hoped we could avoid the same mistakes. We also were going to sniff out the bonuses and try to move Nigel into yellow while saving Kris Dahl to have a shot at the field sprint. Déjà vu and Jamis once again outfoxed us, leaving us to chase the day's break. Once back under control, a new attack would form but this time UHC took control in hopes of setting up defending champ John Murphy. I was happy to hear over race radio that the Silber team out muscled UHC for control in the last km but we ran out of guys and had no answer to UHC's Alzate, who attacked going into the last turn with a gap that Ben couldn't close. Kris emerged and tried to get back to the flying Alzate but he too ran out of steam to settle for 5th. Baby steps on our sprint train improvement has me optimistic for future success in that department.
You'd be forgiven if you thought the 85 minute stage 4 criterium would be a formality. However, this very difficult course has seen changes in GC numerous times and with a total of 19 seconds bonus on offer, it was far from a done deal. Our first goal was to control the first 10 laps and try to wrestle the virtual lead away from Acevedo. Mission accomplished. Our second goal was to have a break go clear and take the remaining two intermediate sprints. That too was done for the second intermediate but with UHC controlling the peloton the break would come back on the third bonus that sat a precarious 3 laps remaining in the race.
Nigel was placed a little too far back on the second bonus but Ben had his back and survived a hook into the barriers from Haedo, to take the last bonus from Acevedo to keep Nigel in virtual yellow. Unfortuately a rider who placed ahead of Ben came into the picture big time.
Going into the stage we knew our second serious adversary would be Redlands phenom Neilson Powless of the Axeon- Hagens Berman team. He was only 7 seconds back going into the race. With a deft attack a lap out on bonus 1 and second in bonus 3, Powless took 5 seconds and closed to 2 seconds back on Nigel going into the finish.
My anxiety reached new heights as that crunching noise of a crash came from corner 1 not far from the hilltop finish line. Down was green jersey of UHC's Murphy which meant the crash happened very far forward. I scanned the small group in front that made it through clean and saw yellow jersey Acevedo safely on the last wheel but my fears were confirmed when white jersey Nigel was first rider to come out of the pileup, albeit a healthy 10 yard gap and momentum lost behind Acevedo. All my other Silber riders were further delayed so Nigel was on his own to close down an eventual 20 meter gap. Where was Powless in all this? Did he make it through in that single line of 6? My hunch told me yes.
It was confirmed. Rounding the last corner down the hill from the finish, the group of 6 was down to 4 with Nigel just making contact as the sprint unfolded. Our friend and Redlands last stage winner Travis McCabe repeated his last stage heroics to take the stage while Powless dove in between Travis and Alzate to throw his bike into 2nd on the stage and with the 6 second bonus rip the Joe Martin Stage Race from our grasp. Nigel did catch and drop the yellow jersey but ended a heroic 4th on the stage and 2nd overall, 4 seconds back of Powless.
Redlands was an incredible race, but even I have to admit Joe Martin surpassed it for racing action and drama. It was great to see teams like Holowesko, UHC, Jamis, Axeon and Silber wage this type of warfare. We are coming together as a team and confirming the abundant talent we have. Nigel emerges as leader. Ben continues to showcase his versatility. Mike is learning and starting to make key contributions. Kris is blending in and providing good captaincy and speed. Ryan's first race and his work ethic and professionalism inspires. He will be a big factor once his race legs are under him. Emile is turning into a solid acquisition for the team and Nicolas has taken a huge step forward from last year.
Next up is Gila where Matteo and Alex come in and Ryan goes home to prepare for later races Winston Salem and Philadelphia; two races in his wheelhouse. I don't think I can take any more dramatic racing, but who am I kidding. This is what it's all about and I can't wait to see what my team has in store for us in New Mexico. Hope you enjoy it as much as I do.
This exclusive insider story was sent to Silber Pro Cycling's subscribers earlier this week. Get on board, support Canada's fastest emerging team sign up HERE today and get the scoop before anyone else.