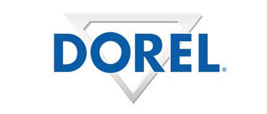 February 07, 2014 (Montreal, QC) – Dorel, a Montreal-based juvenile products and bicycle company, announced in a press release that fourth quarter financial results from 2013 will be lower than expected due to softness in bike sales. The publicly-traded company warned that consolidated results for the quarter will be below 2012 when the company reported income of $29.2 million on $622 million in revenue. The last quarter's performance will also likely pull down Dorel's earnings for the full year 2013. Dorel will announce year-end results on March 4, 2014.
Dorel is the owner of such bike brands as Schwinn, GT, Mongoose, Caloi, IronHorse and Cannondale sold to independent bike dealers (IBDs). Dorel also has its Pacific Cycle division, which works with the mass merchant and sporting goods channel, selling to large box stores. Collectively, this makes Dorel one of the world's top bike manufacturers. Also grouped under Dorel's Recreational/Leisure segment are the Sugoi, Cannondale, GT, Schwinn, IronHorse, and Mongoose apparel lines.
"Sales volumes to Pacific Cycle's mass merchant customers were lower during the fourth quarter than last year as retailers in general experienced fewer consumer visits during the holiday period and curtailed orders," reads part of the release. "Cycling Sports Group (CSG) sales to the IBD channel were more profoundly affected as dealers were reluctant to increase inventories going into the new year. Industry discounting continued to be a market reality and the number of 2013 model year bicycles sold carrying lower margins was more than anticipated. In addition, supply for firm customer orders for more than US$10 million of CSG 2014 models did not arrive in time for fourth quarter delivery and are being shipped during the current first quarter. Another negative factor during the quarter was unfavourable foreign exchange."
Dorel is traded on the Toronto Stock Exchange (TSX: DII.A, DII.B). The company's annual sales in 2012 were $2.5 billion (U.S.). Pedal understands that all Dorel's financial reporting above is in U.S. dollars and the unfavourable foreign exchange referred to above probably refers to the current strength of the U.S. currency.
"We had felt that things were improving at the end of the third quarter but the issues outlined above had more of an impact than originally expected. With January completed, normally the quietest month of the year and barring any disasters in weather, Recreational/Leisure earnings for the first quarter should improve by at least 20% to 25% over the corresponding quarter last year. There are now several positive trends working in our favour. Dealer orders are being driven by a firming consumer demand with new models selling at full margins, new SKUs [stock-keeping units] at some of our largest customers, increased licensing revenue, strict cost controls and foreign exchange benefits," said Martin Schwartz, Dorel President and CEO.
Read the press release
here
.