August 11, 2015 – Doping is the domain of all sports and recent revelations in Athletics raise startling suspicions about the level of corruption in sport and whether the anti-doping systems in place can be be effective against such abuse. WADA says that a leaked Athletics database – apparently the "biggest leak" of test results – does not originate from its Anti-Doping Administration & Management System (ADAMS).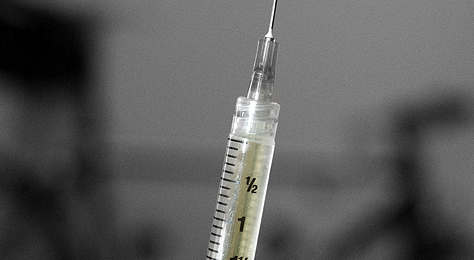 The new revelations about doping in Athletics suggests that one third of medal winners had suspicious blood values according to research commissioned by the German broadcaster ARD and The Sunday Times. Using data provided by a whistle blower within the International Association of Athletics Federations (IAAF) a total of 12,000 samples from 5,000 athletes were investigated; of these some 800 athletes apparently presented "abnormal" blood values.
Allegedly, one third of medals, including 55 golds, in endurance events at Olympics and world championships won between 2001 and 2012 were awarded to athletes who recorded suspicious tests.
The Times writes about "the extraordinary extent of cheating by athletes at the world's most prestigious events," yet none of the athletes involved was apparently investigated or stripped of their medals.
The World Anti-Doping Agency (WADA) confirmed on August 7 that its Independent Commission will urgently launch an investigation into widespread doping allegations against international athletics. The allegations stem from the television documentary titled "Doping – Top Secret: The Shadowy World of Athletics" which was released by German broadcaster ARD on August 1.
"WADA condemns the leak of athlete's confidential information and wants to assure athletes of the world that they can have full confidence in ADAMS (Anti-Doping Administration & Management) System in protecting their personal data," said David Howman, WADA Director General. "While WADA has not been granted access to the leaked database in question, we can confirm that the great majority of the data pre-dates the Athlete Biological Passport (ABP), which was introduced in 2009. The ABP monitors selected biological variables over time via the blood that indirectly reveal the effects of doping (versus detecting a doping substance or method directly)."
"The IAAF started using ADAMS in 2009 to enter its blood test results; and, therefore, the great majority of the data in question is not housed in ADAMS," added Howman.
The German broadcaster ARD also shocked the world of sports in Dec. 2014 with revelations of "widespread and systemic doping" by Russian athletes. It was insinuated that perhaps 99 percent of Russian athletes are doping with the blessing of Russian sports authorities. The same program blasted the IAAF which apparently did not act on information about 150 top athletes (not all of them Russian) with abnormal blood values. Such abnormal values often indicate doping, but between 2006 and 2008, there was no targeted testing of these 150 athletes. The list includes Russian, Kenyan, German, Spanish, Moroccan, and British athletes reports BBC Sport, but the names are apparently confidential.
Some top IAAF officials have stepped down in response to the allegations. These include Papa Massata Diack, an IAAF marketing consultant, IAAF legal adviser Habib Cisse and Valentin Balakhnichev, the president of the Russian athletics federation and the IAAF's treasurer according to The Guardian. There are also fresh allegations that Papa Massata Diack may have received a $5 million bribe to host the 2017 world athletics championships in Qatar.
Meanwhile, more startling findings in WADA's most recent figures indicate that golf shows a significantly higher percentage of Adverse Analytical Findings (AAF) than athletics, cycling, rugby or soccer according to The Irish Times. Golf scored a 1.6 per cent rate of positive drugs tests compared to 1.0 per cent for both athletics and cycling and 0.8 per cent for rugby.
Sunday Times here.
WADA release here.
The Guardian here.
The Irish Times here.
ARD documentary here.