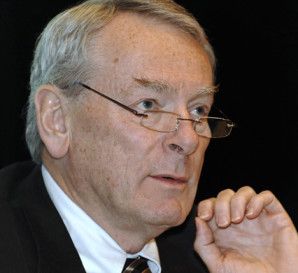 December 26, 2013 (Moscow, Russia) – With only two months before the Sochi Games begin eight Russian athletes, including six weightlifters and two female cyclists, have been handed doping suspensions reports the
New York Times
. The suspensions range from six months to ten years; the two cyclists, Elena Bocharinkova and Yana Bezrukova were suspended for two years retroactively from July 10, 2013. The Russian anti-doping agency, RUSADA, did not provide further details about the cyclists.
Meanwhile, Dick Pound, the former president of the World Anti-doping agency (WADA) has written an editorial piece challenging international authorities to find a way to effectively fight doping claiming many key stakeholders are deliberately ignoring the problem.
"All of the stakeholders in sport are fully aware of the high prevalence of doping and the dangers it presents, both to the health of athletes and to the integrity of competitions," writes Pound. He believes that failure to address the issues jeopardizes sport at large as private sponsors are likely to walk away.
Pound, a Canadian, is widely seen as one of the strongest voices condemning doping; he was very critical of Lance Armstrong prior to the cyclist's confession. He also previously served as VP of the International Olympic committee (IOC).