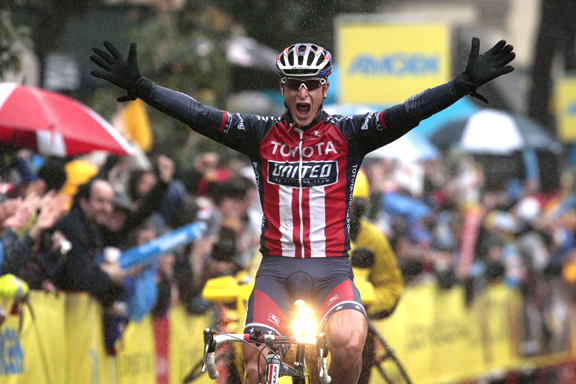 April 11, 2014 (Girona, Spain) – Dominique Rollin (FDJ) has announced his retirement from the WorldTour peloton reports La Presse. Rollin, 31, feels the decision was forced upon him when his team, Française des Jeux (FDJ) let him go at the end of the 2013 season. With the recent folding of five teams, there are currently some 100 top level road cyclists unemployed in Europe. Rollin even considered riding for a lower level team, but that did not work out either.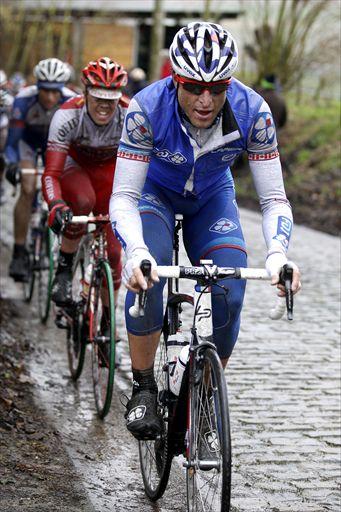 "What better way to announce my retirement [than] at Paris -Roubaix, a mythical race that is so dear to me," reads a text from Rollin (in French) on Veloptimum in reference to the 112th edition of this classic to be raced Sunday, April 13.
"I admire those cobblestones since my first pedal strokes and it was at Roubaix in 2006, that my professional dream took off. That year I won a great national championship in Quebec City, in the colors of Velo Club de Roubaix. It was a season to wear these sacred cobblestones on my shirt and a view of the Roubaix velodrome from my room. I remember thinking at the sight, one day I will cross this line , covered with mud and dust, marked by fatigue with a 'Hell of the North' face. Well, that line, I crossed three times!"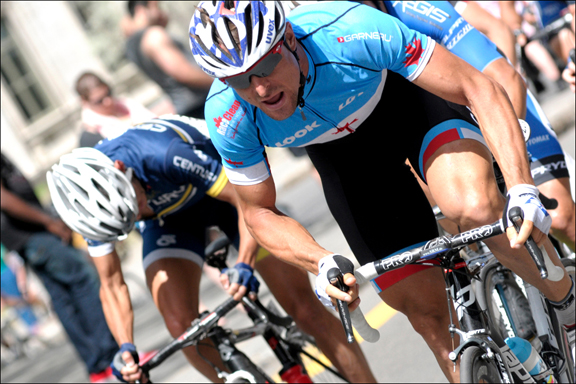 Rollin, 31, originally hails from Boucherville, QC and began riding pro with Sympatico High Speed-Jet Fuel Coffee in 2001 and with Sympatico Edition Haute Vitese in 2002. He later rode with Kodakgallery.com – Sierra Nevada Brewing Co., Toyota-United, Cervélo TestTeam, and ultimately with FDJ for the 2012 and 2013 seasons.
The talented rider was the Canadian road champ in 2006, won bronze in the ITT at the 2007 PanAm Games and participated in four Grand Tours (two Giros and two Vueltas, completing one of each). He also scored stage wins at the Tour de Beauce (2005), Tour de Gironde (2006), including a notable victory at the Tour of California (2008).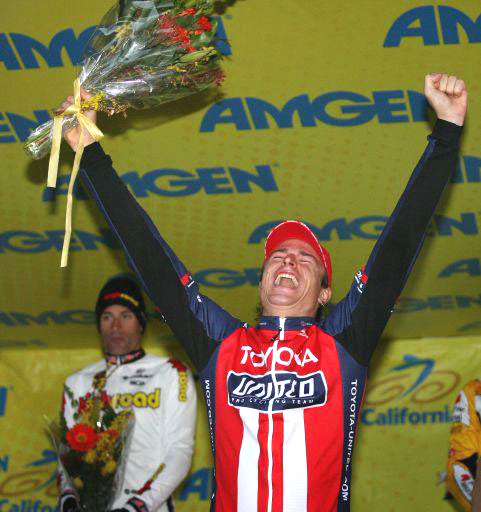 The California win was accomplished with a breakaway in cold, wet conditions and won him admiration from many. It also earned him a berth with Cervélo. But Rollin has not been able to replicate that performance since then on European soil. He finished a respectable 15th at such classics as the 2011 Tour of Flanders and 16th at the 2011 Milan-San Remo, but the podium eluded him.
Rollin wants to stay on in Gerona where he envisions getting involved with the restaurant business; his bike will not be too far away. Pedal wishes Rollin good luck with his future endeavours.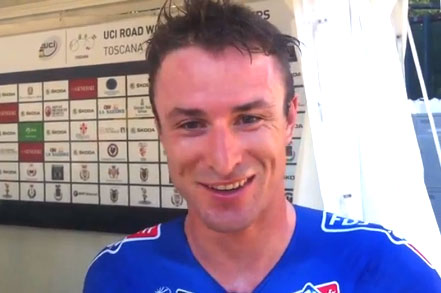 Rollin's announcement prompted Charly Vives (Garneau Quebecor) to write on Facebook : David Veilleux, Dom Rollin, and François Parisien hang up their bikes after being pioneers of Quebec cycling and role models for youths who used to think that Europe was inaccessible." (< David Veilleux, Dom Rollin, François Parisien accrochent le vélo après avoir été des pionniers du cyclisme québécois et l'exemple à suivre pour les jeunes qui pensaient que l'Europe était inaccessible. >)
La Presse here.
Radio Canada here.
Wikipedia here.