August 01, 2014 – Canada's Dominique Rollin has signed with Cofidis, Credit Solutions Professional Continental team according to the a recent team tweet confirming their big news that Nacer Bouhanni, a French sprinter with three Giro 2014 stage wins has joined the squad. Rollin announced his retirement after Paris-Roubaix in April as FDJ.fr did not re-sign him last year and he did not find a replacement team.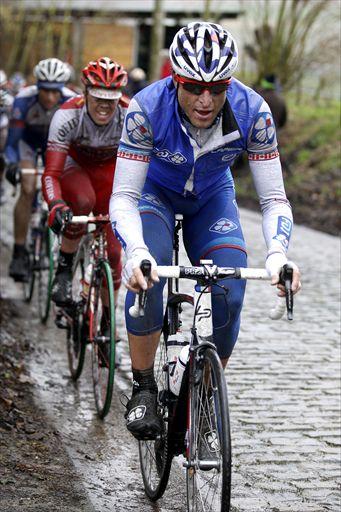 "What better way to announce my retirement [than] at Paris-Roubaix, a mythical race that is so dear to me," said Rollin (in French) on Veloptimum in reference to the 112th edition of this classic to be raced Sunday, April 13.
The talented Rollin was the Canadian road champ in 2006, won bronze in the ITT at the 2007 PanAm Games and participated in four Grand Tours (two Giros and two Vueltas, completing one of each). He also scored stage wins at the Tour de Beauce (2005), Tour de Gironde (2006), including a notable victory at the Tour of California (2008).