October 21, 2011 (Whistler, BC) – Diamond Head Sports Inc. is the new exclusive Canadian distributor for the Parentini brand of high performance cycling apparel from Italy. Parentini is Italian brand with 100% Made in Italy products and it stands for quality, design, functionality, and performance. The company, based in Capanne (Pisa), is a cycling trend setter with summer and winter collections. It is highly popular amongst professional and recreational cyclists.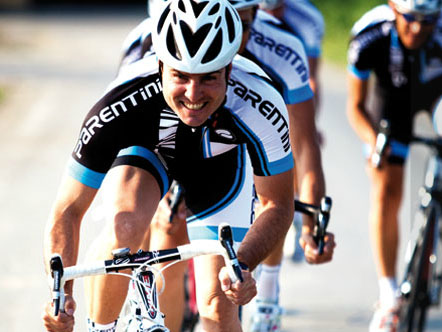 "We are very excited to have the opportunity to introduce Parentini design to the Canadian market," states Joze Sparovec, President of Diamond Head Sports Inc. "Parentini has a great reputation with cycling enthusiasts and professionals. Products are designed from the careful attention to detail to the selection of cutting edge Swiss and Italian materials. With the very competitive pricing and renowned Made in Italy quality we have a very competitive edge in the marketplace. Response from Canadian buyers is awesome."
The brand exposure at the recent UCI Road Cycling World Championships in Denmark was fantastic with podium results in several categories.
Italian design and production are unmatched anywhere in the world. Being closely involved with top athletes and teams allows the tight communication that makes it possible to implement the latest trends for all cycling enthusiasts.
For more info click HERE.