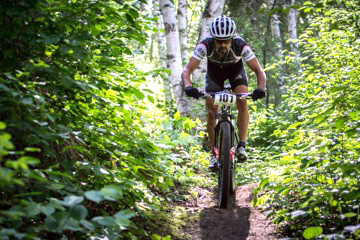 July 10, 2014 (Devon, AB) – Round 3 of the 2014 Alberta MTB Series went down this past Sunday in Bike Town Alberta-Devon. The River Raid XC saw over 130 participants negotiate the 9km course that surprised many with it's technical descending with both Rafael Krezalek (Men's Elite-Revolution Cycles) and Shantel Koenig (Women's Elite- Kokanee RedBike) taking top honours.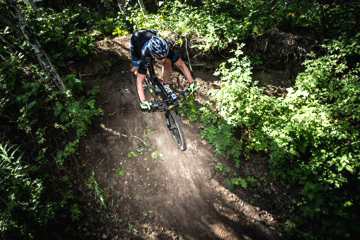 Results (brief)
Elite Men
1. Rafael Krezalek (Revolution Cycle) 1:49:15.1
2. Mike Sarnecki (Kokanee Redbike) 15.3
3. Sam Amberiadis (Onyerleft/Fluid) 1:13.8
Elite Women
1. Shantel Koenig (Kokanee Redbike) 1:39:01.5
2. Pepper Harlton (Devon Bicycle Association) 8:36.9
3. Julianne Engelhardt (WinSport Mountain Bike) 12:06.5
Full results here
.