March 29, 2017 (Ottawa, ON) – Register for the 6th Edition of the Desjardins GranFondoOttawa by March 31st and benefit from our discounted Winter Rate Special. All entries receive a full zip, handmade Italian event jersey by Biemme along with all the other ride support and post ride Fondo Festa trimmings we have grown to offer.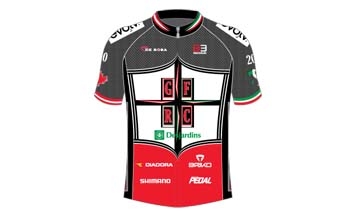 Our Biemme collection for 2017 will be live on the website within a few days.  We've upgraded the bib-short again with a better/improved pad/chamois and a longer, compression style leg band for more comfort and performance.
We continue to offer the parachute strap + over lock stitch detail for comfort & style.
We offer the bib at a 35% discount to typical retail prices.
We also offer wind vests, caps, Chrono gloves, socks, arm & leg warmers.
Check our Gear page for details.
Be sure to watch it and share it with your friends on Facebook!
Register now.