September 26, 2011 (Toronto, ON) – La Bicicletta and Shimano Canada Limited are very proud to present the first Shimano Ultegra Di2 electronic groupset in the country. The groupset will be assembled onto a bike for use in the store on Saturday, October 1st from 3-5pm.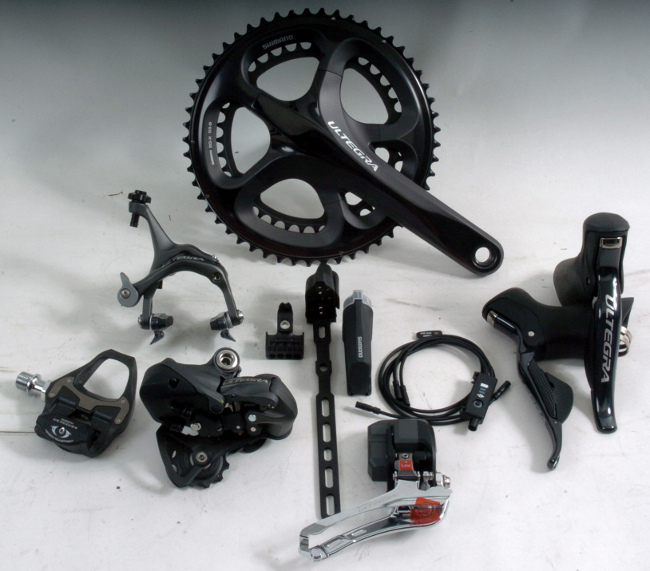 Shimano's sales representative will be on hand to answer all technical questions and facilitate a comparison to the Dura-Ace Di2. A keg of St. Ambroise Pale Ale beer will be on hand, served in the "beer bike" (see picture below), and fresh coffees will be brewed on site by Cafe Domestique.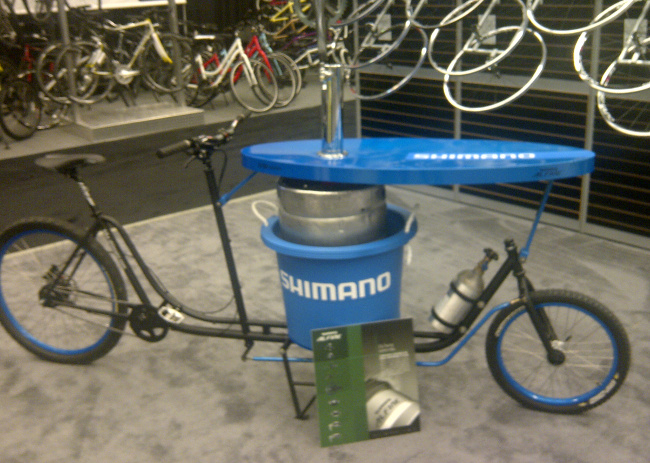 Anticipation of the Ultegra Di2's release to market has overshadowed all other bicycle product launches for at least a year. Benefiting from three years of mechanical tweaks and user feedback from the Dura-Ace Di2 groupset, the Ultegra Di2 is made even more attractive by a selling price that's almost half of the Dura-Ace Di2.
La Bicicletta will have a buying incentive exclusive to event participants on Saturday who buy a groupset. Delivery of all Shimano Ultegra Di2 groupsets will be in November.
La Bicicletta
1180 Castlefield Avenue
Toronto, ON
M6B 1G1
1-800-489-8430
Website