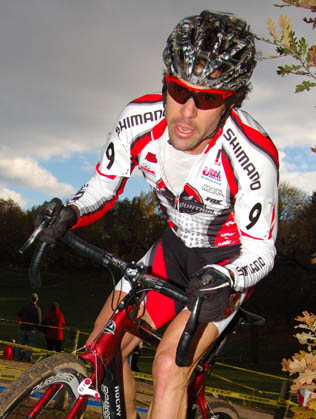 October 13, 2011 (Toronto, ON) – The Canadian Cyclocross Nationals are returning to Southern Ontario on the weekend of November 5-6th. The race is being staged by ZM Cycle and Fitness that has had great success in the past putting on both road and cyclocross races in the Greater Toronto Area. Due to the success of his cross race last year, race organizer Ziggy Martuzalski was awarded the CX Nationals for 2011.
The races will take place at Pine Point Park , a location that is very close to the Toronto Airport for those who are flying in for the event, or anyone attending from Toronto. The race  course is new for this year and looks to provide challenges for all who are competing. The site is situated in the Humber River Valley which guarantees there will be some good climbs on the 3km circuit.
Martuzalski is excited about the upcoming 2011 Nationals, "It's going to be a great race – it's a really good course. The new location is a great venue and we're excited by what the area has to offer."
"It could be windy," he continued, "But due to the park's orientation along the river valley it should be ok. If it does rain then racers should expect to get muddy, especially in sections along the river. There will be some great racing on both days. Everyone should come out."
There are three climbs per lap, along with three sand pits, that could be get quite muddy if it rains. As per UCI rules there will also be two double sets of barriers per lap. The course is mainly grass and according to Martuzalski "…90% of the course is visible from the top of the climb, so it will be a great race for spectators to come out and watch." With the course being so open the event may end up being a tactical 'cat-and-mouse' style race if it's windy.
The National CX Championships takes place on the Saturday while Sunday will be a make up race for those who didn't win a National title but are still looking to show that they have the legs to go for the $3,000 total prize purse.
Martuzalski would like to thank all sponsors including Rocky Mountain, Opus, Scott, Norco and GPF Design Services for helping out with the prizes. Please visit to the Canadian Cycling Association or  ZM Cycle & Fitness websites for more info on the event and how to register.
Technical Guide HERE.