October 01, 2012 – Cycling the Pacific Ring of Fire, "volcano-hopping" by mountain bike around the globe's largest ocean, is an expedition of epic proportions undertaken by Canadian adventurers Janick Lemieux and Pierre Bouchard. Having crossed the finish line in Janaury 2009 thereby completing this mega MTB-trek, our intrepid explorers will soon hit the road again following a sojourn at their basecamp in Quebec's Charlevoix region.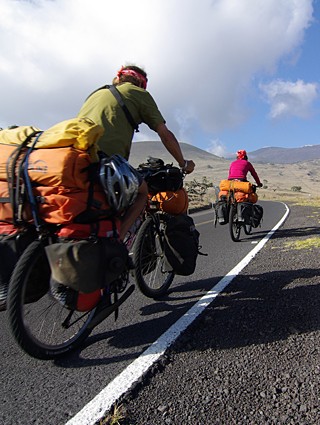 Their upcoming Pan-Canadian Lecture Series will take them across Canada and into parts of the U.S. Pacific Northwest to share their tales and discoveries harvested during the third and final leg of their "cyclovolcanic" quest – a 24,000 km, 27-month cycling odyssey in its own right.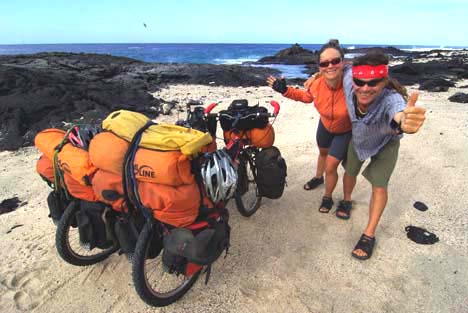 The third stage of the trilogy stretched from Indonesia to Canada via volcanic isles and peninsulas of Asia, the Far East, Russia and Alaska, remote and magical spots of Western Canada, and the Pacific Ring of Fire's very centre, bull's eye… Hawaii!
More about Pedal Magazine's "Cycling the Pacific Ring of Fire part 3… Full Circle!" pan-Canadian/US Pacific Northwest lecture series HERE.