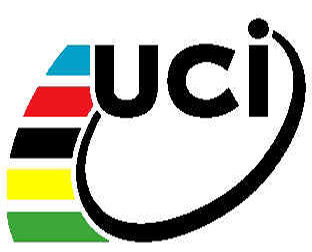 September 08, 2013 – Members of the International Olympic Committee (IOC), meeting in Buenos Aires, have voted to confirm cycling as one of 25 'core sports' in the Olympic programme.
UCI President Pat McQuaid, an IOC member, has welcomed the decision, saying that it showed the IOC had complete confidence in cycling and its contribution to the Olympic Games.
Mr. McQuaid said: "Each and every national cycling federation around the world depends on cycling's position as a 'core sport' in the Olympic and Paralympic Games in order to receive funding from their respective governments. Preserving cycling's position as a core Olympic sport is therefore critical to the development of our sport worldwide."
Mr. McQuaid added: "There have been some calls in recent years for cycling to be dropped from the Olympic programme. I have always stood up strongly for cycling in the face of such proposals."
During the same session, IOC members also voted to reinstate wrestling on the Olympic programme against two rival sports, baseball-softball and squash.
Mr. McQuaid commented: "When a sport like wrestling, which has been at the heart of the Olympic programme since 708 BC (with one exception in Paris in 1900), faces being dropped from the Olympic programme, it shows that no sport can ever afford to be complacent.
"One of my proudest achievements as an IOC member has been securing the introduction of BMX as a new discipline in the Olympic programme. It made its Olympic debut at the Beijing Olympic Games in 2008 and was also a huge success in London last year – as indeed were all of the other disciplines.
"I believe a key priority for the IOC and its new President will be the introduction of new events and disciplines for future Olympic Games that appeal to the modern audience particularly youth. Introducing new youth-friendly disciplines is vital to attracting new young fans – and new Olympic athletes. The introduction of BMX has given young cyclists the world over an opportunity to realise the dream of competing in the Olympic Games."