October 05, 2016 (Ottawa, ON) – Cycling Canada is pleased to announce the details for its 2016 Olympic and Paralympic Celebration & Fundraising Gala, which will be held at the Lord Elgin Hotel in Ottawa on the evening of October 28th.
The event will celebrate and honour the cycling athletes, coaches and staff who represented Canada at the 2016 Olympic and Paralympic Games in Rio. Organized in partnership with members of the Ottawa cycling community, the evening will also recognize athletes, coaches and builders from the National Capital Region.
A complimentary drink will be provided to all guests and a variety of hors d'oeuvres will be served throughout the evening. The reception will include a silent auction featuring Olympic team memorabilia and other items contributed by Cycling Canada partners and suppliers.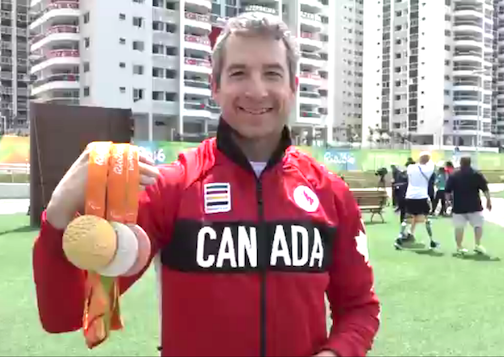 Net funds generated through ticket sales and the silent auction will go towards Cycling Canada's National Team programs as well as the National Capital Region Cycling Bursary.
Event Details
Date: October 28, 2016
Time: 7:00pm to 10:00pm
Venue: Lord Elgin Hotel – Pearson Ballroom
Tickets: 100$/person or 800$ for group of 10 people
Attire: Semi-formal dress is encouraged
More information and tickets here.