March 24, 2017 (Vancouver, BC) – Cycling Canada President John Tolkamp is flying to Paris, France early next week in a move that will see him repositioning to Europe while continuing with his functions as president at Cycling Canada (CC). And it also looks like he will be taking on a major new role working with UCI president, Brian Cookson.
Tolkamp has been president of CC since 2008 and has presided over some big changes, notably the construction of a world-class velodrome in Milton, Ontario. Also under his tenure, Canada has embarked on a cycling growth curve, as witnessed by the country's medal count at recent track and para-cycling events. Not coincidentally, Tolkamp has taken on roles with the UCI's track and ethics committees. All of this suggests there is more than meets the eye with Tolkamp. Pedal caught up with him at his home in Vancouver to find out more about his pending move to Europe.
You are really moving to Paris, France?
John Tolkamp: Yes, I am leaving Vancouver on Monday to fly to Paris to live for six months and need to brush up on my French. The background is that here in Vancouver I worked with a manufacturing company that has been sold. This gives me a rare opportunity; over the past 27 years, since I left high school, I have been busy with university, my family, and my career. Now I can explore other possibilities.
And you will be working with UCI President, Brian Cookson?
JT: Yes, last year I started talking to UCI before Christmas as Cookson had suggested that I take on the role as his re-election campaign strategic adviser/campaign manager. After four years on the job, he will be vying for reelection at the end of this November at the UCI congress in Norway.
This coincides with the time you'll be running for re-election as president of Cycling Canada?
JT: Yes, I am up for re-election as president of CC this fall, seeking another 4-year mandate.
Please describe your relationship with Cookson.
JT: My first contact with Cookson was at the 2012 London Olympics. (Editor's note: Cookson was then president of British Cycling, only becoming president of the UCI in 2013). I bumped into him at the Games just after the British riders had cleaned up with the medals. I made some joke about "leaving some medals for the rest of us."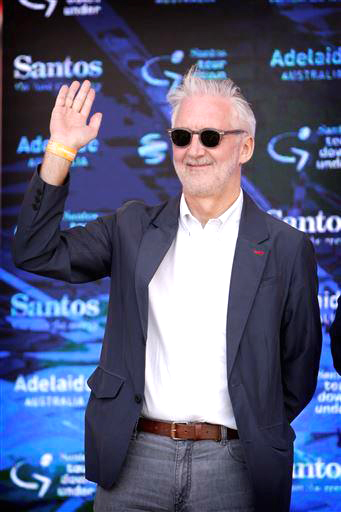 After that, I was not happy with the UCI response to the Lance Armstrong (doping) revelations. I saw this as an opportunity to take on the challenges. I was also not happy with former UCI president Pat McQuaid. Around this time, I cold-called Cookson; he took me seriously. At Cycling Canada we stood behind Cookson when he ran for the UCI presidency. Over time, we developed a relationship. I share his vision of ethics and values.
Please understand the nuance: four years ago, Cycling Canada formally endorsed Cookson for president. Today, the Cycling Canada board has endorsed me working with Cookson but has not endorsed Cookson as their preferred candidate. While our association has not yet declared if Cookson is our man, after looking at early drafts of a manifesto, I think that he is aligned with our goals.
I am impressed us with what he's changed with pro teams and big events. I strongly believe in his values. I don't need to be in Switzerland to do that job. It might be better to keep my distance from UCI staff , working by email, telephone. Paris is also very central when I need to travel (within Europe).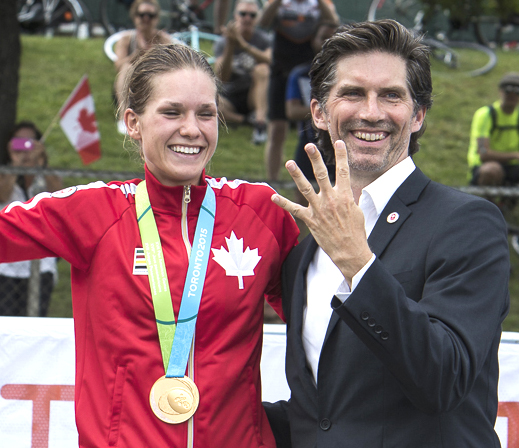 And this presumably fits into the UCI's plans to globalize the sport?
JT: My first UCI congress was a real eye opener. It is challenging to get a message across all of the cultural and language barriers. I am familiar with Caribbean islands where the national cycling federation can sometimes be smaller than a bike (store) club in Canada. Meanwhile, Colombia has deep cycling tradition. How to create a system where it can all work? You need an international perspective.
This summer I met an Egyptian track cyclist who was introduced as the sole track cycling entry from Africa at the Rio Olympics. It was amazing to see her pride at being the first. Yet Africa is rapidly becoming cycling power as are Japan and China.
Cycling is a special endeavor that incarnates a sense of freedom going back to when we were all kids. I want to bring that to other countries. Then there are environmental benefits. All of this has a phenomenal impact. There are things we (in Canada) take for granted; for others (in developing countries) it can be a struggle just to find bikes.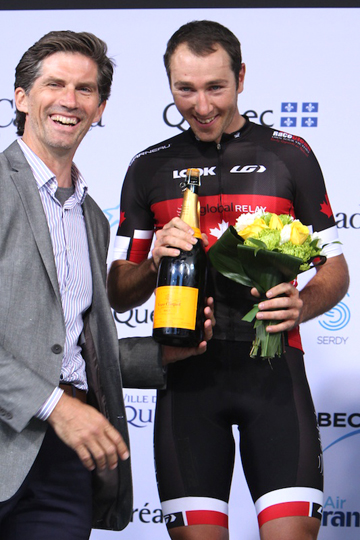 Before Cookson was UCI president, he was the president of British Cycling. What was his record there?
JT: Brian is eager to understand different peoples' perspective to grow the sport. Cycling Canada's strategic plan looks at the UK; it was only 22 years ago that they built their first velodrome. Now British cyclists dominate major international events and British Cycling has an annual budget of some $30 million. I am really impressed with Brian. For him, cycling is not just elite men's road biking. It is also mountain biking (here in Canada we tell our kids they are safer on trails), it is BMX, it is women's cycling, it is kids on bikes.
How will you continue with Cycling Canada i.e. say you need to return for a  meeting?
JT: It is just as quick (to fly to) Ottawa from Paris as it is from Vancouver.
How do you see Canada fitting into the international cycling scene?
JT: Over the past few years, we have moved from the periphery to being center purpose. When I became the Cycling Canada president nine years ago, who could have imagined Canada becoming a top cycling nation? Exciting things coming down the pipe; the stars are aligning. I hope to see a Canadian win the Tour de France within my lifetime. We are getting kids on bikes with grass roots programs across Canada Another piece of the puzzle to tie it all together. As mentioned, I am up for re-election as president of Cycling Canada this fall, seeking another 4-year mandate
Will living in Europe will help you become a better president at Cycling Canada?
JT: I have never been to any classics before and now will be going straight to Flanders, Europe is the centre of the cycling universe. That's where the power is for the sport. Paris is an interesting place; I plan to be stable there for six months. With this move, I have the full endorsement of Cycling Canada board and my advisers. When I explained the opportunity they were more than supportive. I hope to return to Canada with knowledge of the best practices in cycling.
I am bringing both my mountain and road bike for my time there and will definitely be riding. I know southern France and took time to scout out Paris. I will be looking for riding partners. I think it will be easy once hit a few of the roads with my Cycling Canada gear on.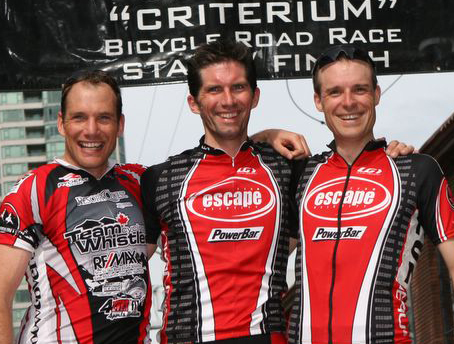 Tell us a little about your past riding exploits.
JT: Because of some chronic issue with my back, I am not riding as much as like. I am not competing now, but have raced elite at different levels. In my day, I have done Gastown the BC Cup and hold three national TT masters titles and two Mountain Bike masters titles. I even won a sportif event in France many years ago. I do not consider myself a "pencil pusher" – I like competition.
When are you returning to Canada?
JT: I will be back July for some events. The message I want to get is that I will continue to do my role effectively. Then I will be returning to Canada by the end September, hopefully to get reelected. We will see what opens up along the way. Another reason to return is that my children, now both adults at age 25 and 27, are getting married!
Thanks, John – bon voyage and good luck
JT: Thanks.