October 14, 2016 (Ottawa, ON) – Cycling Canada is pleased to announce a new partnership with Bici Amore Mio, an operator of Italian-based cycling hotels. Bici Amore Mio is a network of five bike hotels in five renowned cycling regions around Italy that are working together to deliver bespoke cycling holidays. The hotel network includes the Garda Bike Hotel (Lake Garda – Verona), Piedmont Bike Hotel (Piedmont – Pralormo), Silva Splendid Hotel (Fiuggi – Rome), Lungomare Hotel (Adriatic Coast, Cesenatico) and Funivia Hotel (Stelvio, Bormio).
Cycling Canada athletes, staff and partners will be provided with access to Bici's network of hotels for training camps as well as competition projects. Bici Amore Mio will also donate vacation packages that will be used by Cycling Canada in fundraising and promotional initiatives. Additionally, Cycling Canada members will be able to access discounts and special offers through Bici Amore's exclusive Fidelity Program. Every member will be eligible of 10% discount on cycling packages and will be also offered customized discounted packages for teams and cycling groups.
"We are pleased to be associated with Cycling Canada and to be a supporter of the Canadian National Cycling Team," said Gianni Marsaglia, Chairman of the Bici Amore Mio group.  "This is the perfect platform through which to showcase our properties and we are thrilled to be able to host and support top Canadian riders when they are in Italy."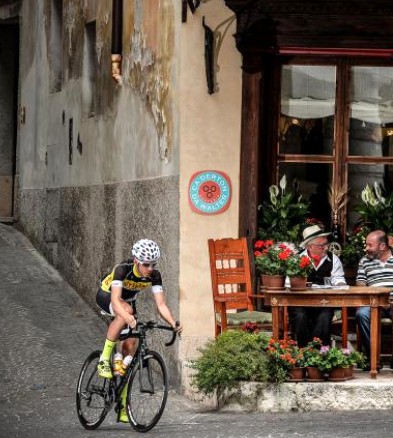 "We are thrilled to welcome Bici Amore Mio to our growing family of partners," commented Cycling Canada High Performance Director Jacques Landry. "This partnership will provide unique and exclusive training and development opportunities for our National Team and NextGen athletes. It is no secret that Italy is a world class destination for cycling and we look forward to working with Bici Amore Mio to facilitate training camps for our athletes as well as exclusive holiday opportunities for our partners and membership."
To kick-off the partnership Cycling Canada will be auctioning off a weeklong cycling trip for 2 at its upcoming Olympic Cycling Celebration in Ottawa on October 28th.