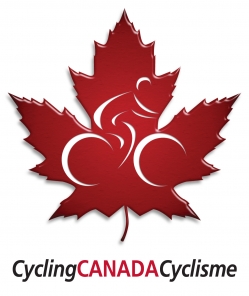 September 27, 2013 – After a very exciting season of racing in Canada, it's time to celebrate our many great organizers across Canada in each cycling sport. With one of our biggest international calendars to date, our organizers were able to provide many great racing and development opportunities for all racers, from recreational riders to High Performance racers.
Cycling Canada would like to take this opportunity to say thank you to all of the organizers, with whom we have collaborated this summer. Great Canadian events contribute to international success!
Please share and post the below link for the 2013 Cycling Canada Event of the year survey. The survey will be live until Friday October 11th. Category winners will be announced at the 2013 Cycling Canada AGM October 25-27 in Ottawa.
Survey HERE.
Après une saison cycliste très excitante au Canada, il est temps de souligner l'excellent travail de nos organisateurs dans chacun des sports cyclistes. Avec un calendriers des plus rehaussés à ce jour, nos organisateurs ont pu offrir des opportunités de développement répondants aux besoins des cyclistes en développement jusqu'aux athlètes de haute performance sans oublier  les cyclistes récréatifs.
Cyclisme Canada aimerait profiter de cette occasion pour dire merci à tous les organisateurs avec lesquels nous avons collaborés tout au long de la saison. L'organisation d'événements majeurs au Canada contribue à notre succès international!
N'hésitez pas à partager et publier le lien ci-dessous qui nous permettra de déterminer l'événement de l'année dans les différents sports cyclistes. Le sondage sera en ligne jusqu'au vendredi 11 octobre. Les gagnants seront annoncés à l'AGA de Cyclisme Canada qui aura lieu du 25 au 27 Octobre à Ottawa.
Survey HERE.