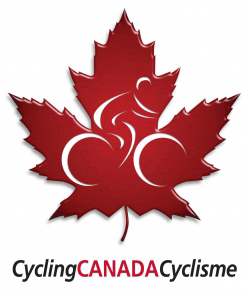 May 10, 2013 – A new partnership between Cycling Canada, Cycling BC and the Canadian Sport Institute Pacific has resulted in the creation of the Cycling Talent Development Program which will begin operating on October 1, 2013, based in Victoria, BC. The partners are taking integration to the next level by developing this program directly in line with Cycling Canada's High Performance Athlete Development Pathway. The Cycling Talent Development Program is committed to supporting the identification and development of Canadian athletes who have the qualities required to be Olympic/Paralympic champions.
"Cycling Canada is proud to partner with Cycling BC and Canadian Sport Institute Pacific in offering this talent development opportunity to up and coming Canadian cyclists," explains Jacques Landry, High Performance Director and Head Coach of Cycling Canada. "Through the guidance of our head mountain bike coach and soon to be appointed Talent Development Coach, this Talent Development Program is built on the premise of creating an optimal daily training environment. This environment will greatly enhance the development of our Canadian cycling youth who will in turn become part of the success of Cycling Canada as we aim at being one of the top cycling nations by 2020."
With the financial support of Own the Podium (OTP), Sport Canada, and the Province of BC, the partners will recruit and hire a Cycling Talent Development Program Coach – who will be a full-time employee of the Canadian Sport Institute Pacific. The Cycling Talent Development Coach will join the existing team of five Canadian Sport Institute Pacific Talent Development Coaches in the sports of rowing and swimming in Victoria, plus freestyle mogul skiing and luge in Whistler.  A career posting for the Cycling Talent Development Coach is available online at csipacific.ca, and also can be seen as an attachment to this release.
The focus of the programs will be to identify, target and develop athletes with Olympic/Paralympic podium potential. The program will provide athletes with the guidance, coaching and sport science support required to advance their athletic careers as they transition through the Train to Compete stage of Cycling Canada's Long Term Athlete Development model (see <http://guynf.us4.list-manage1.com/track/click?u=43d085908a13ee5897bf30ce4&id=f5abf250c1&e=d29a4f46c5>http://www.cyclingcanada.ca/development-programs/cycling-ltads/ for more details on Cycling Canada's Long Term Athlete Development model). The athlete selection process for the Cycling Talent Development Program will be announced in June, 2013.
"Cycling BC is very excited to be part of the emerging development pathway," adds Richard Wooles, the newly appointed Executive Director of Cycling BC. "We believe the key to success in cycling is identifying riders early and providing them with high quality face-to-face contact time with coaches. It's a great time to be a young rider in BC and Canada!"
"Canadian Sport Institute Pacific is excited to work more closely with up and coming cyclists through this Talent Development Program," notes Wendy Pattenden, CEO of Canadian Sport Institute Pacific. "Cycling is one of the most popular sports in BC, and with recent performance success such as Ryder Hesjedals win at the 2012 Giro d'Italia, and the women's team pursuit Olympic bronze medal in London to measure against– our staff looks forward to supporting the next generation of Olympians and Paralympians through this partnership.