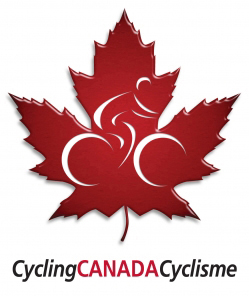 May 10, 2013 (Ottawa, ON) – Cycling Canada announced today its roster for the National Team to compete at the 2013 Grand Prix Cycliste de Gatineau and the 2013 Chrono Gatineau.
Among the group of seven cyclists, one former and one current Canadian Champions are in the line-up. 2011 Canadian Road Champion Véronique Labonté of Montréal will race the road race, while current Canadian Road Champion Denise Ramsden of Yellowknife, NWT, will race the Chrono Gatineau.
Véronique Fortin, of Gatineau, QC will have the opportunity to race in front of her home crowd of family and friends.
"This a great opportunity for top Canadian riders to represent the country in a premier women's cycling race in North America, and enhance the development of up and coming riders, showcasing Canadian talent on home soil," said Denise Kelly, head coach of the Canadian Women Road Cycling Team. "This will also serve as an opportunity to continue to build on the cohesiveness among riders and the professionalism of the National team."
The women cycling race is the highest UCI-sanctioned race for women road cycling in Canada. The races are to be held next weekend, with the traditional road race on Saturday and the individual time trial race on Monday.
Retired cyclist Clara Hughes won the Chrono Gatineau last season with her team Specialized-Lululemon.
Team Canada – 2013 Grand Prix Cycliste de Gatineau
– Kinley Gibson (18) Edmonton, AB [Road Race & Individual Time Trial]
– Lex Albrecht (26) Barrie, ON [Road Race]
– Audrey Labrie (18) Laval, QC [Road Race]
– Véronique Labonté  (32) Montréal, QC [Road Race]
– Véronique Fortin (33) Gatineau, QC [Road Race]
– Candice Vermeulen (29) St. Catharine, ON [Road Race]
– Denise Ramsden (22) Yellowknife, NWT [Individual Time Trial]
Staff
Coach: Denise Kelly
Soigneur: Craig deVeer
Mechanic: Sean Kelly