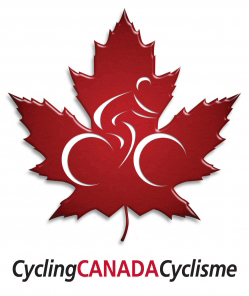 December 07, 2015 (Ottawa, ON) – Cycling Canada invites you to come to Victoria, British Columbia to join our country's top mountain bike athletes on March 5th for a fundraising gala at Bear Mountain Resort, home for Canada's mountain bike team.
The gala will be held at the Westin Bear Mountain Golf Resort and Spa. ECOASIS, owners of Bear Mountain Resort, and Cycling Canada announced their partnership in January 2015 designating Bear Mountain Resort as the Official High Performance Training Centre.
The inaugural "Road to Rio" fundraising event will feature a gourmet dinner, live and silent auctions and exclusive opportunities to engage and interact with Canada's national team and development level mountain bike athletes who will be in attendance. Coinciding with the fundraising gala, Bear Mountain Resort is proud to host their first officially sanctioned Canada Cup mountain bike race that will welcome seasoned and medaled athletes along with those competing for a break out year.
Canada's top mountain bike riders, including Rio-bound Catharine Pendrel, have been training regularly at Bear Mountain Resort this fall and winter. The Resort, which uniquely offers year-round training opportunities on Canadian soil, is playing a key part in Cycling Canada's long-term athlete development plans.
"I'd like to invite everyone to come and celebrate mountain biking with me and Canada's best mountain bikers at our Road to Rio Fundraiser at Bear Mountain Resort on March 5th," said Pendrel, two-time UCI World Champion and two-time Canadian Olympian. "This is a great opportunity to meet and support your Olympians and future Olympians as they kick off their 2016 season."
Proceeds from the event will be invested in Cycling Canada's National Mountain Bike Team program, both at the elite level as well as Junior and Under 23. All contributions will directly benefit Canada's athletes in their pursuit of the podium in 2016 while also supporting the next generation of champions targeting 2020 and beyond. A portion of the event proceeds will also be invested in local development programming through Cycling BC.
For tickets and additional information please visit here or contact Matthew Jeffries at matthew.jeffries@cyclingcanada.ca.
WHAT: Cycling Canada "Road to Rio" Fundraising Gala
WHERE: The Westin Bear Mountain Resort, Victoria, BC
WHEN: Saturday, March 5th — 6:00pm to 10:00pm
WHO: Canada's National Mountain Bike Team
TICKETS: $250 per ticket or $1,800 per table (tax receipts available for allowable portion)