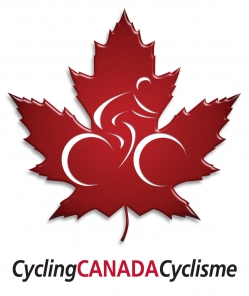 August 28, 2012 (Ottawa, ON) – Cycling Canada is excited to announce the list of riders shortlisted to the selection pool to represent Canada at the 2012 UCI Road World Championships, set for September 15 to 23 in Limburg, Netherlands.
The list is headlined by five riders who are racing with professional teams on the UCI World Tour. The list includes 2012 Giro d'Italia winner and 2012 Olympian Ryder Hesjedal, the 2012 Canadian Road Race Champion Ryan Roth, as well as 2012 Canadian Time Trial Champion Svein Tuft.
Canada secured four spots for the men elite road race, six for the women elite road race, and three for the men U23 road race. For each time trial category, Canada secured two spots.
Four members of the selection pool ride for Canadian-based cycling teams, including three from pro-continental Team SpiderTech powered by C10, and one from Cycling Canada Trade Team Garneau-Québécor.
Elite Men – Road Race
– Michael Barry (Team Sky Pro Cycling)
– Guillaume Boivin (Team SpiderTech p/b C10)
– Marsh Cooper (Optum-Kelly Benefits)
– Ryder Hesjedal (Garmin-Sharp) * 2012 Olympian
– Bruno Langlois (Garneau-Québécor)
– Christian Meier (Origa-GreenEdge)
– Francois Parisien (Team SpiderTech p/b C10)
– Dominique Rollin (Française-Des-Jeux)
– Ryan Roth (Team SpiderTech p/b C10) * Canadian Champion, Road Race
– Sebastien Salas (Optum-Kelly Benefits)
– Svein Tuft (Origa-GreenEdge)
– David Veilleux (Team EuropCar)
Elite Men – Time Trial
– Ryder Hesjedal (Garmin-Sharp) * 2012 Olympian
– Christian Meier (Origa-GreenEdge)
– Svein Tuft (Origa-GreenEdge) * Canadian Champion, Time Trial