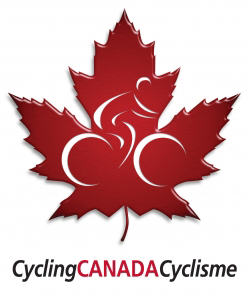 May 19, 2015 (Ottawa, ON) – Seven Canadian Mountain Bikers will travel to Europe to participate in the two opening UCI Mountain Bike Cross-Country World Cup legs of the 2015 season, in Nové Mesto Na Morave, Czech Republic and Albstadt, Germany.
The cross-country portion of the 2015 UCI Mountain Bike World Cup begins in Czech Republic May 23-24, followed by the next weekend in Germany May 30-31.
The team will be headed by Dan Proulx, Head Coach of the Canadian Mountain Bike Team: "The main objectives for the team is to earn UCI points for Olympic qualification, and acquire more World Cup experience for our younger riders. Our expectations as a result of this project is to improve World Cup and UCI ranking, and provide an opportunity to test the fitness at the World Cup level for all athletes."
Léandre Bouchard, who had a series of excellent results in the U23 category including three Canadian Championships title in four years, makes his debut to the Elite category, racing his first World Cup in the category. Raphaël Gagné will continue to progress coming off his breakthrough season in 2014, and is enjoying a very impressive 2015 season to date with several podiums at UCI events in the United States.
Three-time Canada Cup Champion and two-time Canadian Championships medallist Sandra Walter will race in the elite women race. Walter has had much success in the past year both nationally and internationally.
Peter Disera and Marc-André Fortier will race for Canada in the U23 Men category, while Haley Smith and Catherine Fleury will partake in the U23 Women category.
Other Canadians will be at these two World Cup events with their respective professional trade teams.
www.RedBull.tv will webcast live the Elite cross-country races from both events.  On television, the race in Nové Me?sto Na Morave?, Czech Republic event will be broadcast on Sportsnet One in Canada, May 27 for the Elite Men and May 28 for the Elite Women, both days featuring a two hour show starting at 11:30 Eastern/9:30 Mountain Time.
Team Canada – UCI Mountain Bike World Cup – Czech Republic and Germany
– Léandre Bouchard [Elite Men] (Alma, QC)
– Peter Disera [U23 Men] (Barrie, ON)
– Catherine Fleury [U23 Women] (Alma, QC)
– Marc-André Fortier [U23 Men] (Victoriaville, QC)
– Raphaël Gagné [Elite Men] (Québec, QC)
– Haley Smith [U23 Women] (Uxbridge, ON)
– Sandra Walter [Elite Women] (Coquitlam, BC)