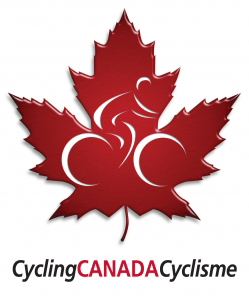 June 26, 2014   (Ottawa, ON) – Cycling Canada and Commonwealth Games Canada have added two more athletes to the team that will compete at the XX Commonwealth Games in Glasgow, Scotland, from July 23 to August 3, 2014.
The new athletes are Svein Tuft of Langley, B.C., who will compete in the men's individual time trial and the men's road race, and Will Routley of Whistler, B.C., who will line up for the road race.
The additions to the team came about after Commonwealth Games Canada informed Cycling Canada it would be possible to add two athletes to the cycling quota, provided they were medal contenders.
Both Tuft and Routley fit the bill. Tuft, who won silver at the time trial world championships in 2008, wore the pink leader's jersey in this year's Giro d'Italia after helping his Orica-GreenEDGE teammates to victory in the opening stage team time trial. And Routley scored a fine victory in stage 4 of this year's Tour of California, the biggest stage race in North America.
"I'm delighted we've been able to add these two talented riders to the Commonwealth Games roster," said Jacques Landry, Cycling Canada's High Performance Director. "Our previous quota of 16 athletes left us without any road specialists on the men's side. With Svein and Will, we have boosted our chances of a podium in the road events."
The Road Races and Time Trial will be held July 31st and August 3rd at the Glasgow City Road and Time Trial Courses, while the Track events will be held July 24-27th at Emirates Arena and Sir Chris Hoy Velodrome and the Mountain Bike races July 29th at the Cathkin Braes Mountain Bike Trails.
Athletes nominated by Cycling Canada to Team Canada for the 2014 Commonwealth Games are:
Track Cycling
Jasmin Glaesser (Coquitlam BC), Laura Brown (Vancouver BC) and Steph Roorda (Vancouver BC) have all won medals in the women's track endurance events at the Olympic Games or World Championships in the last two years. While their specialty event, the women's team pursuit, isn't on the program in Glasgow, we can expect them to be in the hunt in the women's Scratch Race, the women's Individual Pursuit and the women's Points Race.
On the men's side, Canada will be represented in both the sprint and endurance events. Sprinters Joseph Veloce (Fonthill ON) and Hugo Barrette (Sherbrooke QC) are both Pan Am championship medallists, and they will be joined by speed-skating Olympian Vincent De Haître (Cumberland ON) for the Team Sprint, where they are expected to vie for a place in the medal finals. These athletes will also compete in the kilometre time trial, sprint and keirin events.
The new men's Team Pursuit program will face their first big test in Glasgow. Two-time Olympian Zach Bell (Watson Lake YK), Rémi Pelletier-Roy (Quebec City QC), Nic Hamilton (Victoria BC), Ed Veal (Toronto ON) and Aidan Caves (Vancouver BC) have been preparing meticulously for these Games, and are expected to reach the medal finals.
Mountain Bike
Canada's Mountain Bike team is made up of four medal contenders. Former world champion Catharine Pendrel (Kamloops BC) and World Cup medalist Emily Batty (Brooklin ON) both contested the women's event at the 2012 London Olympics and will be among the fastest riders on the start line. Fellow Olympian Max Plaxton (Victoria BC) and Canada's top World Cup performer so far this year, Raphaël Gagné (Quebec City QC), will face a stronger men's field but are expected to be in the hunt for medals as well.
Road
Leah Kirchmann (Winnipeg MB) has been having a breakout season with a string of top placings in international events, including the recent Women's Tour in the U.K. Kirchmann will contest the Individual Time Trial alongside track endurance athletes Glaesser and Brown. These three will be joined by Roorda for the road race to make a four-rider team with a legitimate chance of a medal.
The men's road time trial will be contested by 2008 world championship silver medallist Svein Tuft (Langley BC), alongside Bell and Veal from the men's track endurance team. For the road race, Tuft will be joined by 2014 Tour of California stage winner Will Routley (Whistler BC) as well as Hamilton, Pelletier-Roy, Veal and 2013 Canadian road champion Bell, all of whom are part of the track endurance team. This mix of strong performers gives Canada some serious options on the technical, urban course, which includes several short climbs each lap.
Non-travelling alternates
The following athletes will be entered in the Games in the event that one or more of the athletes named above withdraws. Please note that substitutions can be made within each individual event only, they must be made before July 22, and the total team size is limited to 18 athletes.
– Men's team pursuit: Sean MacKinnon (Hamilton ON)
– Men's team sprint: Joakim Albert (St-Augustin-des-Desmaures QC)
– Women's Cross-Country: Mikaela Kofman (Toronto ON), Sandra Walter (Coquitlam BC)
– Women's road: Joëlle Numainville (Montreal QC), Lex Albrecht (Montreal QC)
A team of 265 athletes and close to 100 coaches and support staff will be in Glasgow, Canada's largest Team ever fielded for a non-home Games.  The entire Canadian Team will be officially announced by Commonwealth Games in July 2014.
The Glasgow 2014 Commonwealth Games will be held from July 23 to Aug. 3, 2014, and will be the largest ever multi-sport event held on Scottish soil.