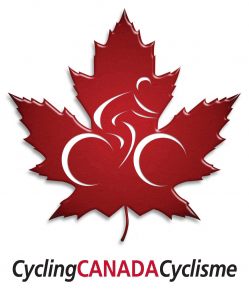 December 17, 2013 (Ottawa, ON) – Cycling Canada is pleased to unveil the 2014 Canadian National and International racing calendar, which features the UCI MTB World Cup at Mont-Sainte-Anne, the UCI Para Road World Cup, the Tour of Alberta and the Grands Prix Cyclistes de Québec et de Montréal. We are also very excited to confirm that for 2014, the Whitespot Delta Road Race will add a UCI 1.2 Women's race to their Men's 1.2 race.
In addition to these excellent events, the Canadian cycling community will be racing at two brand new state-of-the art facilities: The Milton International Challenge (Milton Velodrome) and the Canadian BMX Championships (Pan Am BMX SX track).
"Once again this year, Canada's best cyclists will be treated to some exciting races and amazing development opportunities across all cycling sports," said Mathieu Boucher, Performance Development Director at Cycling Canada.
Cycling Canada will be presenting eight Canadian Championships events across all Cycling Sports.
– Canadian Road Cycling Elite & Para Championships – Lac Megantic QC, June 26-29 (RR / TT / Cirt)
– Canadian Road Cycling Master & Junior Championships – Beauce QC, July 2-6 (RR / TT / Crit)
– Canadian MTB DH Championships – Sun Peaks BC, July 11-13
– Canadian MTB XCO / XCE / TR Championships – Hardwood Ski and Bike ON, July 19-20
– Canadian MTB XCM Championships – Sun Peaks BC, July 26
– Canadian BMX Championships – Toronto ON, October 3-5
– Canadian Track Cycling Championships – Milton ON, October 22-25
– Canadian Cyclocross Championships – Winnipeg MB, November 1st
Cycling Canada, in partnership with its provincial affiliates and organizing committees invite you to come out and encourage Canada's best and most promising athletes.
The Updated full 2014 calendar is now available here.