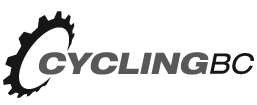 May 28, 2013 – The Cycling BC High Performance program is accepting athlete applications for the 2013 MTB High Performance Project. Athletes will participate in the 2013 National Team selection events for U-19 and U-23 men and women in Sudbury, ON, July 14 and Hardwood Hills, ON, July 20-21.
U-17 athletes with medal potential at National Championships will also be considered for selection.
Please submit a one page racing resume with a brief cover letter to steve@cyclingbc.net. Priority will be given to athletes selected to the 2013 Canada Games Team.
The project includes airport pick up and drop off from Toronto, all transportation during the project, full coaching support, accommodation, and logistics. The selected athletes are responsible for flight, race registration fee and food.
Applications must be received by Friday, May, 31 at 1:00pm.
Selection will be made by Monday, June 10.
Sudbury Canada Cup, 2013 MTB Nationals
Sudbury and Barrie, Ontario
Project Date: July 11-21, 2013
Maximum Team Size, 7 athletes
Project Fee: $800-900 (pending final numbers)
Cycling BC reserves to the right to change size of team and project fee as required. Selection to the team will be done by the Cycling BC High Performance Selection Committee.