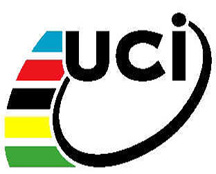 June 11, 2013 – The Cycling Anti-Doping Foundation (CADF) worked to reinforce the efficiency of its programme and procedures in 2012, as testified in its business report published on Monday.
The number of tests carried out across all the cycling disciplines was 14,168, which is more than in 2011 (13,144), thanks to the renegotiation of prices with the different sample collection agencies and the increase in contribution from the UCI Professional Continental teams. Among these tests, 7558 were carried out in competition and 6610 out of competition.
While carrying out an increased number of tests, the CADF also met heightened quality criteria which earned it the ISO 9001:2008 certification. Full compliance with ISO procedures, declared in December 2012, concerns test planning, the registered testing pool, therapeutic use exemption, sample collection and results management. The ISO certification, awarded by an independent body, confirms the CADF's transparency.
The CADF continues to develop projects in collaboration with the UCI, such as the study "Changing the doping culture in cycling," conducted by the Institute of Sport Sciences of the University of Lausanne and presented by the CADF in 2012 as part of its education projects. This study proposed a sociological approach to anti-doping by identifying potential pressure coming from the athletes' entourage.
The CADF's 2012 budget, certified by an external revision body, revealed significant financial stability, after four years of investment to develop the biological passport. This pioneering tool in the fight against doping, widely recognised throughout the world, has been extended to cover all cycling disciplines as well as women athletes.
CADF Director Dr Francesca Rossi declared: "2012 was a very constructive year for the CADF as we combined the quantity of tests with the quality of our programme as far as procedures are concerned. Not only did the number of tests increase, but we have also obtained ISO certification, the international standard of quality for procedures."