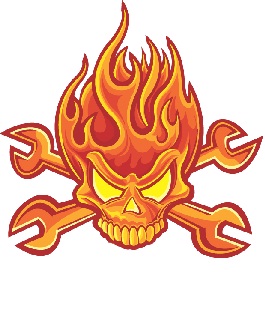 October 25, 2012 (Nanaimo, BC) – Usually in these newsletters, you try to start with the "Good Stuff"… this week there is so much "Good Stuff", I don't know where to start! Okay, we'll begin with Pelle's Edit from Farmer Bill's… 'cause that will get you fired up!
Check it out:

And a Gallery from COTR#4 from Patrick Burnham HERE.
Liked this note from Rob Parkin: "Been having so much fun racing cyclocross, I think it's as close to proper head to head racing like formula one you can get on a bicycle, definitely underrated as a sport!"
Last thing for our "Randoms" section this week is an update from Danielle Stevens:
Thanks for thinking of me. Finally got surgery on Saturday and ball got plated back together, Just in time to get in done and out so that Jamie could get last ferry 9 pm with Peter Wellsman to go to provincials! We got to hospital at 5:45am and left at 5 pm. Had to be bright and chirpy to get discharged 🙂 Jenn dosil and Sylvia Storry didn't race, they stayed at ours and nursed me through the night and all Sunday so Jamie could go. That combined with Peter Wellsman shows what an awesome bike community of friends we have. Jamie got some catchup sleep on the way to vancouver in peters van 🙂
Pain is brutal but surgeon said would be awful and worse for a few days, just glad it's done though and now I can start recovery. Not so mobile yet but maybe I'll get out to the last race to cheer. Got short term disability from wrk so 4 mths recovery to get good physio and get fixed 🙂
CROSSTOBERFEST COTR #5 at Transfer Beach, Ladysmith… THIS SUNDAY!
Race/Course Preview
Crosstoberfest is taking things up a notch this year!!! More grass, more beach, a road climb (to make the start more favorable), more twists and turns, more bratwurst and beer! We have shortened the course a bit from last year and used some different terrain. The course swings right by the beer garden… several times!
Numbers
ON THE LEFT!
Costumes
The cute timing chicks, (and Norm), will be voting on best costume!! Dress to impress and WIN!!
Food
You will get a bratwurst and a beverage, (a beer if you are over 19), with your entry fee of $15 beginner/$25 other. Bring some extra change if you are wanting seconds! Bring cash please! Email me if you have certain diet preferences i.e. vegetarian, we will do our best to accommodate if we know before Saturday (tealtimas@hotmail.com)
Parking
Please follow the signs for race parking. There will be other park users coming to the park to use the playground, walk dogs etc and I would like to keep the in park parking for them.
ALSO
Treats for all the kids that participate in the kids race!!
There will be other park users (but not the geocachers) and the mayor on site so let's put on a good show for them with some great racing and good times!!
Rock Star Registration always available up until 6:00pm the day before the event HERE.
With the Beer Garden please remember to drink responsibly and plan a head. Sorry riding a bike home drunk is NOT a responsible way to get home from this event!
BC CROSS COMMUNITY working together… Bring a FEW extra BUCKS to your next race please!
At our next two events: Crosstoberfest COTR #5 this weekend and Binab GP COTR#6 on November 11th we will be collecting money as part of a BC Cross Community Collective Effort. Our next two events combined with the Last Victoria Underground race tonight, the Pumpkin Cross this Sunday put on by Local Ride, Jak New's EV Grand Prix on November 10th and Catharine Pendrel's Interior Cross races this weekend and November 4th as well a few of the bike clubs are organizing an effort to pump up and benefit our cross racers that come to the National Championships on November 17th and the UCI race on November 18th.
Our goals are FIRST to ensure that there is equal prize money for men and women to 15th place at the UCI race on November 18th in South Surrey.
Our SECOND Goal is that if the first goal is reached we want to put our remaining funds towards offering a prize purse for the National Champs on November 17th (Equal men and women of course).
Currently there is no prize purse required by regulations for Nationals, and so cash prizing is not currently being offered. We would like to change that for the National Champs this year as they are being hosted in our Province.
The Cross Community feels that it benefits everyone; the racers, the event, cycling and specifically cross to make these things happen.
SO our events along with the events listed above will all have a bucket for donations at registration. Bring an extra few bucks and throw it in there. We are a strong part of the cross community in BC and we want to show our support for these events as best we can.
We have already had support and donations from both the provincial championships last weekend with the Atomic Cycling Club and West Coast Racing through the Vanier Park Cross race so the ball is rolling on this and we are going to make it happen!!
Provincial Cross Champs Last Weekend.
Jeff Van Mulligen, Speed Theory and the Atomic Cycling club did a great and WORTHY job of hosting the Provincial Champs last weekend at Mahon Park in North Vancouver. Not only was the course MUDDY but it also had some great technical elements to it. A good rider was off their bike 5 times a lap. An awesome rider like Ian Smith reported being off his bike only 3 times per lap. A less skilled rider could have been off their bike up to 8 times per lap… the way a CHAMPIONSHIP should be!!
Results posted HERE.
We had a great turn out of regular and part time COTR racers. 5 of the top 5 racers in the Elite Category have done our races. All the podium spots for Masters 40-49… full time or part time COTR racers. 2 spots in the 50+ masters, 3 in the 30+ masters women, a couple in the JR men's… you get the idea… we pretty well ruled!! Really happy with the islanders that headed over and supported this event.
Ride of the day? It would be a tough call. Pelle actually was lined up at the back of the Cat 3/4 race and watched them start… not realizing that he needed to start with them for a few moments as he stood with the JR's watching the action in front of him… finally he figured it out… got going… worked his way through almost the whole group to finish 2nd in his category.
Run of the day? Wendy Simms, who rolled her tubular on lap 4 or so (check the splits… you will figure it out), only about 1,000m into the 3 k course. Rather than retire from the race… she knew the kids were being watched… gotta get the workout in… she ran the 2 k to the pits with her bike shouldered and continued on for 5th.
Domination of the day? Jordan Duncan in the JR Men's category.
ARE YOU AN ELITE MALE/FEMALE, U23 or JR MALE that wants to race at the WORLD CHAMPS?
Then this is the man that you want to talk to and/or meet at the National Champs.
Matthew KNIGHT
Cycling CANADA Cyclisme
Road & Cyclo-Cross Coordinator
Coordonnateur – Route et Cyclo-Cross
Tel: +1 (613) 248-1353 x2602
matthew.knight@cyclingcanada.ca
www.cyclingcanada.ca
Educate yourself to what YOU need to do and what the requirements are to make the team for Kentucky 2013 HERE.
There are 5 spots per group: Elite Male, ALL FEMALES, U23 and JR Male… let's get some COTR racers on these teams!!
Series is Organized by the Cross Council:
With the following cycling clubs: MIVA, VICC, Trail Bicycles-Eatmore Sprouts Cycling Team, The Cowichan Cycle Cartel, ASS and AVR
Supported by:
– Oak Bay Bikes in Victoria, Westshore and Nanaimo
– Trail Bikes in Courtenay
– Experience cycles in Duncan
– Cowichan Cycles in Duncan
– Cycle Therapy in Duncan
– Frontrunners in Nanaimo
– Straight Up Cycles in Victoria
– Dodge City Cycles in Cumberland
– Ozzie's Cycles in Port Alberni
Sanctioned by: Cycling BC
Cross on the Rock – www.crossontherock.com