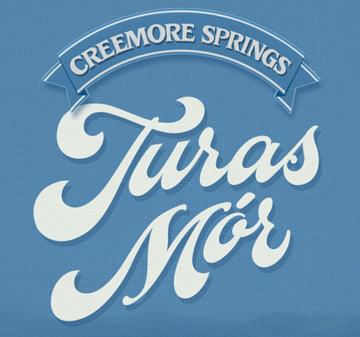 April 29, 2016 (Creemore, ON) – The inaugural Creemore Springs Turas Mór promises to be a unique cycling event, featuring 61km of challenging, yet beautiful vistas in Clearview Township, Simcoe County. But it's more than just an interesting ride: local and headline chefs will be serving up some fresh, local food and drink that will appeal to the foodie in all of us.
Cyclists will set off from the picturesque village of Creemore, making their way along quiet country roads to enjoy two rest stops: one at The Terra Nova Public House and the other in Dunedin.
The small hamlet of Terra Nova is surrounded by natural beauty providing an ideal backdrop to enjoy a European-style breakfast and an energy boost smoothie bar by The Creemore Power Co. The goal will be to fuel riders for the next stage of the ride, which will end at rest stop #2 in Dunedin, where this time renowned chef and local farmer, Michael Stadtländer, from Eigensinn Farm, will provide the nourishment and another truly unique culinary experience in an equally unique setting nestled along the Mad River.
As cyclists make their way south along Fairgrounds Road, they will be welcomed back to the Creemore Springs Brewery with lunch hosted by local caterer, Men with Knives. To complete the après hospitality, people may enjoy a fine selection of Creemore beer and music by Frank Deresti Duo from noon to 4pm.
"All of the day's ingredients will be sourced using the best local suppliers and growers, which we hope enables our guests to truly experience all that the area has to offer", states Karen Gaudino Director of Marketing at Creemore Springs.
The village of Creemore will be alive with activity with an early Farmer's Market (8:30am-12:30pm) and the first Vintage Festival featuring live music, entertainment and great food offerings along the main street (9am to 5pm). Creemore Springs Brewery is open from 10am to 6pm with tours offered on the hour from noon to 4.
Creemore Springs Turas Mór will be limited to 150 cyclists. The $87 entry fee includes the food and drink at the two rest stops and après lunch, a swag bag and a fabulous day of riding. Registrants must be 19 years of age or older. For full details or to register, please visit here.