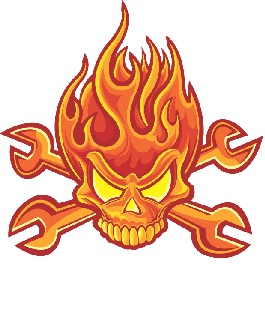 October 16, 2012 (Nanaimo, BC) – We will give you the highlights from the weekend's action first. Be sure to scroll through EVERYTHING as there is IMPORTANT information that we need your support from in this update e-mail.
Cross on the Rock Race #4: Farmer Bills at McCoy Lake Farm, Port Alberni
The most WESTERN Cross race in Canada of all time. It did not disappoint. Great racing. Great Course. Great Turn out.
Quotes:
"I go home from the race. Go through my regular routine and jobs. Get ready for bed. Put my head on the pillow. Close my eyes. Do a lap or two of the course in my head. Then fall asleep with a smile on my face" – First year Cross racer XY
"I know such statements as "today was the best day of my life" are grossly over used, which in turn reduces their validity…. so instead, I will say that today was easily one of the 10 best days of my life…. great people, great scenery, great racing, and no shortage of mud!! So much fun it was almost stupid…" – Long time Cross Racer XY
I was supposed to announce this at the race BUT forgot. Joele wanted everyone to know that Drew was not there BECAUSE he was working in New Zealand as manager of the National Triathlon team… so you can stop asking her now!
Norm's Highlights
– First off all the turn out. Having that many racers come out to Port Alberni in the eye of the "perfect" storm was incredible.
– Doughnuts. Two people (Seana and Russell) helped me out with this… I benefited… and just under 2 dozen of you benefitted too!
– Heckling. For some reason people really turned it up at this event. There was a lot more heckling and some GOOD QUALITY hecking!!
– I wondered how Sam Whittingham carried all his prizes from two races home?
– Mud
Norm's Questions
– With the mid point of the season now over WHO is going to get rookie of the year this year? We have Parker in Intermediate. We have Ian in Masters. Will someone else come out to impress? Can someone on a MTB get cross racer rookie of the year??
– We gave out prizes at this event. CASH at the last race. Neither races did I get a peep… should we even bother with prizes and just give out purple ribbons?
– Where is Steve Bachop?
If you want to fire a note out to Farmer Bill's Place you can send it to Bill Jr. (Hint: it is worth your minute to do so!) Farmer Bill Jr. (Billy, his son) 71bronco.ss[at]gmail.com)
Ozzies Cycle, Alberni Valley Riders and ASS would like to thank:
– Sheri Wong & Krush smoothies for the amazing energy balls
– Billy Leech and Tracy Chester of Totally Board Surf Co. for the sweet longboard and apparel
– Alberni Kiwanis Club for the hot food
– Our beloved friends Brad and Mike for their tireless support – you guys came through once again!!
– To the Thompson Farmer's, Bill, Billy and Taylor for sharing their beautiful farm and for their hours of hard work.
– Finally, we want to thank the COTR crew, all the racers and their fans for braving the elements and removing some of the cow poop from our valley!
Event highlights from Lee and Seana:
– sausage hand-ups (Lee took one!)
– seeing Sam Whittingham actually suffer
– a cameo by Armand and Lea from Squamish's Republic Bikes
– happy kids cheering on giant marshmallows
– Halldor grinning through his entire race
– 11 year old first time racer singlespeeding through 2 laps and finishing with a smile
– Ron Hewitson finishing 2 laps on a chick's bike
– Witnessing Norm in a doughnut feeding frenzy
Cool Edit Hansel
Have not seen anything from Intermediate CHAMPION Pelle YET… apparently it will be posted Tuesday afternoon. There is usually a link on the Island Cross Face Book PageŠ.he is a bit slower this week because he is basking in his victory.
So in the meantime you can check this one out from Russell Berg (who also brought me donughts… THANKS RUSSELL!!)

Provincials THIS WEEKEND. IF YOU ARE RACING… READ THIS AND GET IT DONE ASAP!!!!
IMPORTANT NOTE: We are sending our series standings to Jeff for call up at the provincial champs. Obviously our series does not follow the categories EXACTLY that are used at Provincials. SO it is UP TO YOU IF YOU WANT A CALL UP. If you are goingŠ.we need to know and we need to know what category you are racing. EXPECIALLY if you currently race Expert or Intermediate and are racing Masters 30-39 at provincials. We can ONLY DO SO MUCHŠ.so it is up to you to help yourself on this. Let me know normont@islandnet.com (you can just respond to this e-mail!) (but not until Monday and not AFTER Tuesday)
The Provincial Championships this year are being held at Mahon Park in North Vancouver on October 21st. This is a course that has been used before for Provincials. You could even double down and do the Wooley Cross across the line on October 20th if you wanted to.
Jeff Van Mulligen the race director has dedicated spots for our COTR series riders based on our rankings after 4 races. This will apply for Elite, Women and Masters at Provincials and I will work with him to make sure those riders are called up correctly.
You do need a proper license for this event and can not buy a day-of-race license so keep that in mind. AND YOU HAVE TO PRE-REGISTER if you want to take advantage of your COTR Status for call up.
LIVING IN THE EARLY 1900's
Back I the early 1900's Women were not allowed to vote. They sometimes had separate entrances into buildings. They were basically second class people. The world has made HUGE progress since then BUT some people still want to keep women down. One group of Neanderthals lives in Luddite-ville in Switzerland and go by the name the "UCI". They dictate all sorts of oppressive rules that keep women's sports from growing. Unfortunately our governing bodies in the CCA and CBC for some reason… even though they don't live near Luddite-Ville decide to follow these outdated and restrictive group of rules. The most recent have to do with prize money and number of categories at the National Cyclocross champs and the Category 2 race being held the day after on November 17th and 18th in South Surrey.
For the National Championships there are 2 Categories for women. Open Women and Masters women 30+.
And they wonder why they get poor turn outs?
Just 20 minutes South of where Nationals will be held this year in the USA there are EQUAL # of Categories for MEN and WOMEN… What is the problem here?
For the Category 2 race on Sunday the 18th the men's winner will get $350. The women's $185. Second Place. $179 for the male. $130 for the female. You get the picture.
How is this right in 2012… the answer is it is NOT and it is offensive.
Send a message. LOUD AND CLEAR:
keith@cyclingbc.net – Current CEO of Cycling BC Keith Ryan
kevin@cyclingbc.net – Organizer of the event Kevin MacCuish
greg.mathieu@canadian-cycling.com – CEO of Cycling Canada
jacques.landry@canadian-cycling.com – High Performance Cycling Canada
Funny, looking through the CCA directory, Cyclocross is not important enough to them to have a director or a coach or a manager… I guess we are just a pain for them to "deal with"?
SEND THEM A NOTE PLEASE. Take 3 minutes to do it. BCC me while you are at it.
While you are at it ask why there is no Cadet Men's category. Why a guy in his 60's has to race someone 50Š..lets get Nationals sorted out and made better. Pressure will do it!
Should be noted that when we held CX Nationals in 2006 we had EQUAL prize money AND Prize money at NationalsŠ..they are not even offering prize money for winning the national championships.
CYCLING BC AGM
You may notice that we don't get much if any recognition from Cycling BC for our efforts over here on the Island. Despite having grown the sport of Cyclocross in the province, built one of the best series in the country, developed world class athletes, fostered positive club relationships etc. etcŠ..they don't even mention us in their newsletter and we have never had a write up on their Cyclocross home page. For the most part this is political. For some reason they don't like us. They don't like Cyclocross. They don't like the Island 'cause we are too far away from Broadway streetŠ..I have no clue. But the AGM is this weekend. Saturday to be precise. Change can happen. BUT they need bums in the seat to make it happen! IF there is ANY CHANCE YOU CAN MAKE IT TO Abbotsford (why do you think they moved so far from the island?) on Saturday… PLEASE DO.
The cross organizers around the province are in support of Matt Klymson in taking on the VP of CX position.
At the same time, we hope for some MAJOR changes in the board and at all levels in Cycling BC to happen in the next couple of months.
Something has to change. I started racing bikes at the Tour D White rock in 1988 and honestly I have never seen the state of cycling in the province at the administration/governing body level so bad.
CHANGE IS NEEDED.
IF there is any chance you can make it to the meeting here is the information:
Notice of 2012 Annual General Meeting
10am Saturday, October 20 2012 – Sandman Hotel & Suites 32720 Simon Ave
Abbotsford BC V2T 4V1
Weekly Cross Rides on the Island (Please keep me updated on these and others)
Courtenay: WENESDAY NIGHTS.
Trail Bicycle Eatmore Sprouts Team
We will be hosting a weekly Wednesday night cross ride from Trail Bicycles, meet there ready to ride for 6pm and please bring lights and warm clothes as we will be out there until dusk.
Victoria: WEDNESDAY NIGHTS
Wednesday Nights:
– CROSS CLUB 2012 –
$20 cash money for the 8 event training series
October 17th, 24th
E-Mail: crossclub@gmail.com
Victoria: FRIDAY NIGHTS.
Cross season is on, so starting this Friday: CX ride leaving from Broad Street Cycles after work (6ish). Everyone welcome, bring lights.
Nanaimo: Done for the season.
Series is Organized by the Cross Council:
With the following cycling clubs: MIVA, VICC, Trail Bicycles-Eatmore Sprouts Cycling Team, The Cowichan Cycle Cartel, ASS and AVR
Supported by:
– Oak Bay Bikes in Victoria, Westshore and Nanaimo
– Trail Bikes in Courtenay
– Experience cycles in Duncan
– Cowichan Cycles in Duncan
– Cycle Therapy in Duncan
– Frontrunners in Nanaimo
– Straight Up Cycles in Victoria
– Dodge City Cycles in Cumberland
– Ozzie's Cycles in Port Alberni
Sanctioned by: Cycling BC
Normon Thibault – E-Mail: normont@islandnet.com
Frontrunners-Nanaimo – www.frontrunners.ca
Cross on the Rock – www.crossontherock.com
You gotta make it ALL the way to the bottom to get ALL the information.
NEXT RACE is Ladysmith… BEER GARDEN. Enough Said!