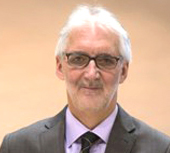 April 09, 2014 (Belek, Turkey) – Brian Cookson, UCI President, today delivered the keynote address on the opening morning of the SportAccord Convention which is being held in Belek, Turkey.  Mr Cookson covered a wide-range of issues in his speech [
available here
] including his successful UCI presidential campaign, anti-doping, his vision for cycling's future and the International Olympic Committee's [IOC] Agenda 2020 debate.
Addressing the Sport Accord Convention, Brian Cookson said:
"We have to have a sport where a parent can bring their child, and know that their son or daughter can go all the way to the top if they have the ability and dedication.  Without having to lie, without having to cheat, without having to do things that will risk their health, without having to spend the rest of their lives looking over their shoulder.  If we cannot do that as a governing body, then we have failed our members and our sport.  But we are not going to fail.  We are going to succeed." 

Innovation
"We need to embrace innovation and sell out sport – in all its disciplines. We have the advantage of a huge grassroots base. From kids as young as two or three riding their bikes, to the millions across the globe who use a bicycle as a means of transport, as a leisure pursuit or as a way to get fit. In 2012, bicycles outsold cars in 26 of the European Union's 28 member states. In China alone well over 400 million people own a bicycle. All this puts the UCI in a very special and unique position, and I want to see us realise the full potential of this wonderful base to our sport.
"One of the biggest challenges – not just for cycling, but for many sports – is the need to evolve while staying true to the essence of your sport. How do you progress and embrace innovation in order to make the spectator and viewer feel even more engaged?  We will look at technology such as cameras on bikes and in team cars to see how they can be used to enhance the viewer experience.  Imagine being able to share the view of Chris Froome as he rose up Mount Ventoux or came up the Champs-Elysees to win last summer's Tour de France.  And why stop at cameras – what about having microphones on bikes or sharing rider data on screen."

IOC's Agenda 2020
"It is right that the Movement has an open debate about the sports and disciplines that currently make up the Summer and Winter Olympic Games.  And Agenda 2020 has provided us with the platform for this debate.  What is said may not always be comfortable but I hope the debate ahead can be open and positive. If we, as leaders of our sports, cannot think out of the box and have this kind of discussion in good faith then we certainly run the risk of seeing our sports stagnate. The world changes – and we must change with it.
"In my own sport's case, I have publically advocated that a discipline like Cyclo Cross would be an ideal addition to the Winter Games. It takes place during northern hemisphere winter, it offers equal medal opportunities for men and women, infrastructure costs to install a circuit are minimal and the first across the line principle is clear. And above all, it is a sport that reaches out to an incredibly wide cross-section of the population.
"These discussions fit with Agenda 2020 and I do believe it is right to discuss how we can be creative in looking at both the Summer and Winter sports programmes.  For me this should include whether there is merit in considering sports that traditionally take place in the winter months being a part of the Winter Games.  And if this leads to more disciplines and new sports in the Games, more people watching and engaged, then that could be a very good solution to several different challenges."